IT contracts for hospitals "not very successful"
A new framework for NHS IT contracts has not proved very successful for anybody so far, according a senior member of the British Computer Society.
A new framework for NHS IT contracts has not proved very successful for anybody so far, according a senior member of the British Computer Society.

Download this free guide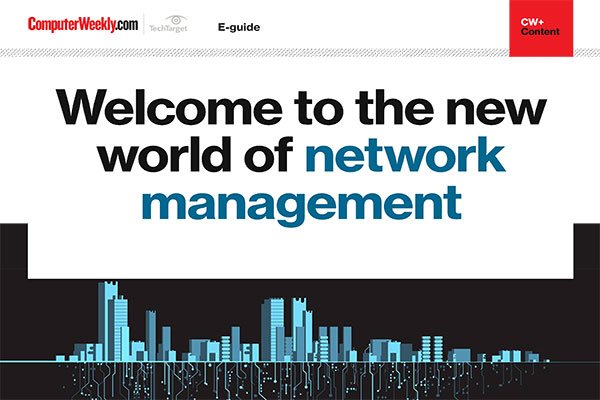 5 essential network management tips
Discover how the role of the network manager is undergoing radical change as the world of networking moves into the cloud with the transition towards software-defined, virtualised infrastructures and begins to incorporate elements of automation and machine learning.
A few hospital trusts have used the framework to buy IT equipment from companies other than BT and CSC, the two local service providers under the National Programme for IT.
The framework, Additional Supply and Capability and Capacity was introduced last year. NHS Connecting for Health said it aimed to supplement local service provider contracts and provide contingency should products from the main suppliers prove inadequate.
But Hayes told the Conservative Technology Forum at Westminster this week that "the smaller suppliers find it too bureaucratic" and find that the costs are "higher than they would want to get business".
Some of the larger suppliers complain that the framework brings a "fair number of mavericks" into the National Programme, he said.
Hayes also told the forum that NHS Connecting for Health is "making a great song and dance" about the Summary Care Record, part of the GP patient's record which is uploaded to a central Oracle spine run by BT.
"I know there are a lot of problems with it and I don't know how well they are being addressed," he said.
NHS Connecting for Health wants 50 million people in England to have a Summary Care Record.
Hayes said the NPfIT has had "quite a lot of success," and that most people agree that the original vision of NPfIT is "still OK".
But he added that he worries slightly about "some of the things they claim to be a success because I know the problems they are still having out there".
One system that will make a real difference patients is electronic prescribing. Hayes said that IT systems to allow an ambulance crew in Brighton to see the records of a patient who lives in Birmingham will have "trivial" benefits when compared to e-prescribing.
"In this country we kill hundreds of people every year because of medication errors," he said. Electronic prescribing should help ensure that prescriptions are accurate, error-free and understandable.
Hayes is leading a review of the NPfIT for the Conservative Party. He told the Forum that the review is complete but he cannot reveal its contents yet.
NHS Connecting for Health has appointed 61 suppliers under the Additional Supply and Capability agreement, including SMEs.
Some NHS trusts have already used the ASCC to award contracts outside of the contractual arrangements between the Department of Health and two main NPfIT suppliers BT and CSC, the programme's local service providers.
NPfIT - the good and not so good - IT Projects Blog >>
Summary Care Record - some of the problems - IT Projects Blog >>
Read more on IT project management