Soaring mobile broadband boosts enterprise mobile device market
Enterprises seeing mobility as providing cost reductions and increased profitability
Increased usage of mobile broadband networks has had a positive effect on the mobile enterprise device market with sales predicted to rise by 56% between 2008 and 2014, according to new market data from Juniper Research.

Download this free guide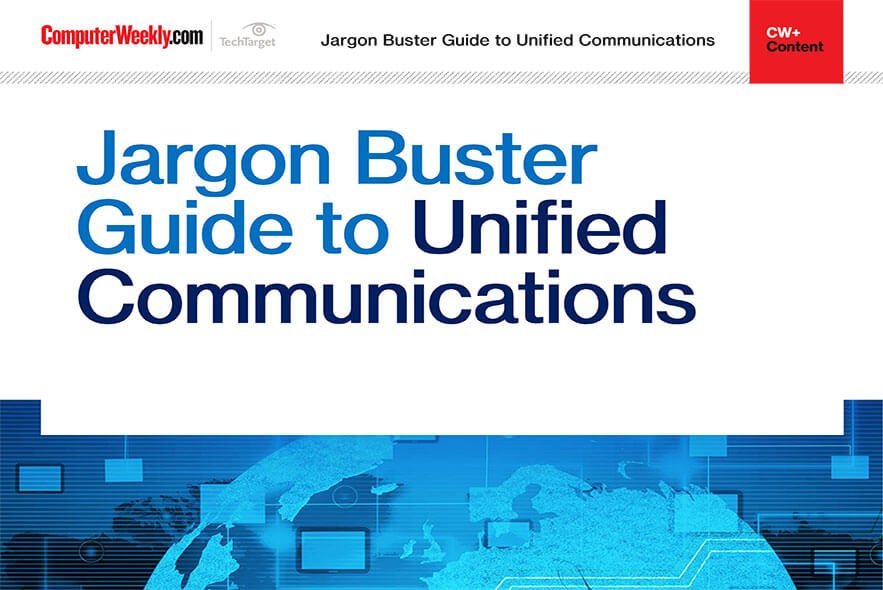 Definition guide: Unified Communications
In this e-guide, we break down what unified communications actually is through a series of definitions. Also, discover how UC is still relevant to mobile, why the mobile UC market is struggling and how blockchain can help to make you a happier person.
Such a rise, says the new report, would result in a market that was worth $284 billion by 2014 driven by enterprises seeing mobility as providing the benefits of cost reductions and increased profitability won via efficiency and productivity improvements. In fact, Juniper goes as far as to say that as more and more businesses go mobile the concept of the 'unwired enterprise' is becoming a reality.
At the heart of the uptake is the growing availability of advanced mobile devices of confirmed value, without which enterprise-grade applications and services would not run. The availability of high-capacity networks has also had a crucial effect on uptake and Juniper forecasts that the proportion of devices connected to 3.5G/3.9G networks will rise from 13% in 2008 to almost 80% in 2014. It also believes that the usage of wireless dongles will peak in 2010/2011 and will subsequently lose ground to plug-in data cards and devices with embedded wireless modems.
However, Juniper warns despite compelling arguments for mobilising business processes, numerous hurdles still remain in persuading significant numbers of businesses to become unwired.
Specific barriers to adoption identified by Juniper include limited functionality resulting from the small size and form of devices; problems in adapting applications for mobiles while not compromising on usability; and the perennial issue of ensuring mobile device security.
The report's author Andrew Kitson pinpointed device management and security as the critical issues that businesses need to address before they can optimise any return on an investment in mobile systems.
"Enterprises need to be assured of total control over the devices their employees use. To do this, they need to limit the types and numbers of devices connecting to their networks, deactivate or restrict devices that are lost or stolen, minimising functionality and access, and employing user authentication, content encryption, and other security solutions as appropriate. There are upfront cost issues involved, but the greater cost lies in compromising on security features."
Read more on Voice networking and VoIP