Q&A: Why did Acer relaunch Gateway for the enterprise market?
Acer relaunches Gateway for the enterprise market, after buying it in October 2007. But why have they done so? Computer Weekly talks to EMEA Gateway division product business manager Kevin O'Donoghue to find out if there is life in the old dog yet.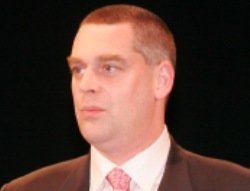 Computer Weekly: Why is Acer investing in a failed PC brand and trying to position Gateway as a reinvigorated enterprise hardware and services supplier?
Kevin O'Donoghue: The Acer Group strongly believes that there is significant opportunity within the professional mid-market PC and services segment. Gateway will be a channel-only brand and will operate as a separate company. In the current economic environment it is expected that more vendors will exit, so we want to offer the reseller community additional choice. We will not compete with Acer by selling directly and we will not be offering a competing services portfolio.
ComputerWeekly: Many people would regard the business desktop and laptop market today as a graveyard for low margin resellers to push out cheap kit with limited support, what will you do to raise your game?
Kevin O'Donoghue: Gateway will target the value-added reseller and system integrator channels as well as those traditional resellers looking to sell and support our brand. But we do not see ourselves competing at the low end of this segment; we have publicly stated that we intend to avoid channels where the principal aim is 'box shifting'.
ComputerWeekly: You're trying to establish yourself as a serious player in the managed-services sector, surely you are too far behind recognised vendors such as Salesforce.com and Parallels to be credible aren't you?

Kevin O'Donoghue: Our proposition is the delivery of a full turnkey remote IT managed service solution, sold via resellers to their end users with no customisation of the software required. Other than a connection to the web, there is zero capital investment required by the reseller and we will back our offering with a business plan.
ComputerWeekly: Gateway very visibly pulled out of the UK market when profits fell, how can you expect customers to place long term trust in you for the next decade?
Kevin O'Donoghue: If Gateway was looking for quick gains we would invest elsewhere. This new entity is a totally new company that has the backing of a $20bn group behind it. We are investing in the professional mid-market segment during tough economic times because we believe there is significant opportunity in the mid to long term – and our parent group is prepared to invest in this development.