Recession begins to bite storage software market
Storage software market shows signs of recession in IDC's latest Storage Software Tracker
Despite strong sales in late 2008, the storage software market has begun to show signs of a buffeting from the depressed times according to IDC's latest Worldwide Quarterly Storage Software Tracker.

Download this free guide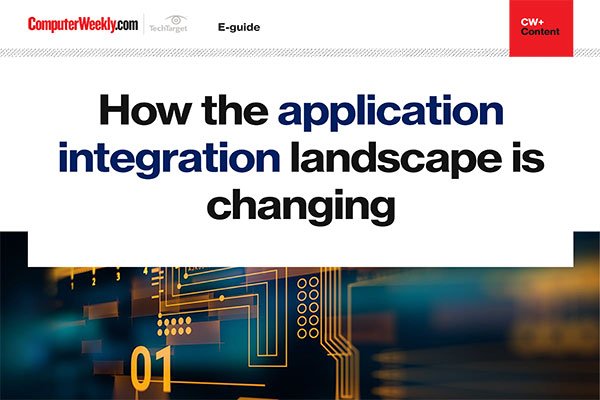 8 ways in which the application integration lanscape is evolving
We take a look at how technologies like Distributed Computing and the Common Object Model have been refined into web services, service-oriented architecture and composable applications and microservices.
By submitting your personal information, you agree that TechTarget and its partners may contact you regarding relevant content, products and special offers.
You also agree that your personal information may be transferred and processed in the United States, and that you have read and agree to the Terms of Use and the Privacy Policy.
The survey revealed that the worldwide storage software market experienced its 21st consecutive quarter of year-over-year growth in the fourth quarter of 2008 with revenues of $3.03 billion, a 3.6% increase over the same quarter one year ago.
The same three companies led storage software revenue in Q408 as in Q407. EMC commanded a 26% market share with $787 million worth of revenue, an increase year on year of 4.2%. Symantec again was in second place, accruing $556 million for an 18% share, and upping revs by 7%. IBM's $401 million of revenue (up 10% year on year) yielded a third place with 13% market share.
The next three companies all saw revenue slip year on year. Number four commune NetApp experience a 6% dip in sales, accruing $227 of revenue. Next came HP and CA whose sales declined by 5.2% and 4.7% respectively.
Analysing the results, James Baker, IDC's research manager for Storage Software said, "On a yearly basis, storage-based software showed continuing growth when comparing like quarters year over year. Particularly strong were the Data Protection and Recovery, File System Software, and Archiving segments. However, same year Q3 to Q4 comparisons are negative or neutral reflecting the downward pressure from the worldwide economic crisis".
Evidence for this came with the two largest storage segments—data protection and recovery software and storage replication software—dropping slightly between Q3 and Q4.
Read more on Integration software and middleware