NPfIT costs include £3m on hotels and business travel
Contracted costs of the NHS's IT programme include more than £1m with a hotel reservations agency, nearly £2m with a business travel company, and £150m with consultancies - for two of the six years the scheme has been running.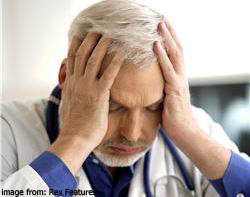 Contracted costs of the NHS's IT programme include more than £1m with a hotel reservations agency, nearly £2m with a business travel company, and £150m with consultancies - for two of the six years the scheme has been running.

Download this free guide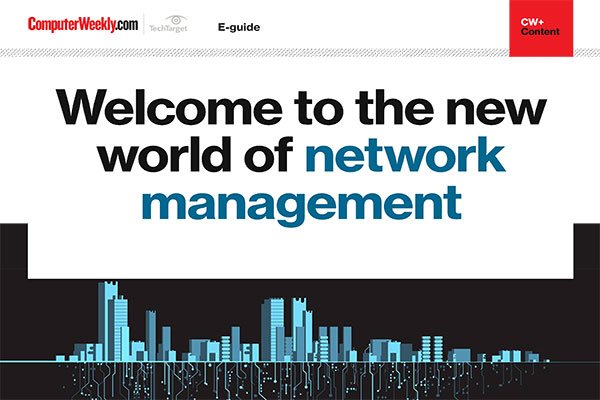 5 essential network management tips
Discover how the role of the network manager is undergoing radical change as the world of networking moves into the cloud with the transition towards software-defined, virtualised infrastructures and begins to incorporate elements of automation and machine learning.
By submitting your personal information, you agree that TechTarget and its partners may contact you regarding relevant content, products and special offers.
You also agree that your personal information may be transferred and processed in the United States, and that you have read and agree to the Terms of Use and the Privacy Policy.
The figures released by the Department of Health under the Freedom of Information include contracts worth more than £2m with three public relations firms - and a further £30,000 with a press cuttings agency.
The released documents show that central costs of the National Programme for IT (NPfIT) are substantial and rising, despite at least four years of delay in the roll out of e-records, which is the main part of the scheme. NHS Connecting for Health says the central costs are "appropriate and necessary" and that the NPfIT is making progress.
Auditors at the National Audit Office last May estimated the total central costs of the NPfIT to be £1.59bn, which excludes the contracts with local and national service providers, and local spending on the programme.
The NAO did not explain the £1.59bn figure, but NHS Connecting for Health has released a limited list of its central contracts and their values - those entered into between November 2005 and November 2007.
Figures for the other four years the NHS's National Programme for IT (NPfIT) have been running are not available.
The released figures are only part of the total spend on the programme's running costs. For instance the NPfIT absorbed £31.56m in lawyers' fees between its inception in 2002 and 30 November 2006. But the released figures show that only about £5m was spent on legal fees between 2005 and 2007.
The released figures include:
£1.23m with Expotel Hotel Reservations
£1.87 Harry Weeks Business Travel
BT conferencing - £1.15m
Intercall video conferencing - £274,973
MWB (Serviced Offices) - £15.8m
Regus - offices and meeting rooms - £3.17m
Spring International Express (courier and other services) - £192, 662
Cision UK (press cuttings) - £30,000
Fishburn Hedges (includes public relations) - £559,310
Good Relations (public relations] - £1.55m
Porter Novelli (public relations and information) - £943,000
ASE Consulting - £31.7m
Capgemini - £15m
Deloitte MCS - £42.8m
Atos Consulting - £32.3m
Gartner - £3.8m
QI Consulting - £14.5m
Tribal Consulting - £6.9m
NHS Connecting for Health said in a statement to Computer Weekly that the costs listed are appropriate and necessary for an organisation which is delivering one of the most complex transformations of healthcare anywhere in the world.
Health officials said the released figures were contract values - which did not mean that all of the money had been spent. But they declined to say whether they had spent less than the contract values.
Connecting for Health said: "Costs incurred by CFH staff and contractors for travel and hotels are necessary and rigorously approved. Special rates are obtained to make substantial savings. Expotel were contracted to provide hotel and conferencing solutions, so the figure referred to includes costs for conferences and staff accommodation.
It added: "The £1.8 million for Harry Weeks business travel includes train, air and hire cars for NHS CFH staff or contractors. All travel is by standard class unless exceptional circumstances apply.
"Intercall video conferencing - video and voice conference is used extensively in order to minimise travel requirements.
"MWB serviced offices. This figure includes an advance payment which has ensured that the rents for the following year were substantially discounted making a further saving to the public purse.
"Regus offices meeting rooms. £3.1 m rent is included in this figure and cannot be separated out as this is commercially sensitive however our rates are considerably lower than those of commercial organisations."
* Tonight, 9 March, the Channel 4 Dispatches programme is to broadcast a documentary on government projects including the NPfIT. The programme's researchers, who enlisted the help of Computer Weekly, have investigated why the NPfIT had an announced cost of £2.3bn which rose to £6.2bn and later £12.7bn.
Dispatches - How They Squander Our Billions - 8pm on Monday 9 March on Channel 4
Read more on IT project management