Firms waste £2.6m a year looking for data
Large UK companies waste more than £2.6m a year each as staff search fruitlessly for information they need to do their jobs, according to a survey.
The...
Large UK companies waste more than £2.6m a year each as staff search fruitlessly for information they need to do their jobs, according to a survey.

Download this free guide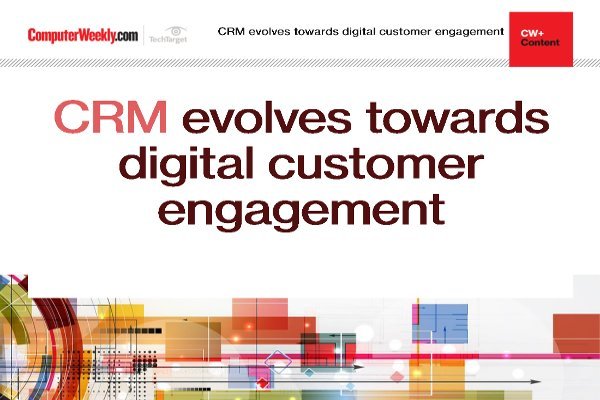 Enhancing digital customer engagement with CRM
Learn about customer relationship management has evolved towards engaging with customers through every channel, with digital at the forefront.
By submitting your personal information, you agree that TechTarget and its partners may contact you regarding relevant content, products and special offers.
You also agree that your personal information may be transferred and processed in the United States, and that you have read and agree to the Terms of Use and the Privacy Policy.
The survey of 170 CIOs and IT directors at UK companies with more than 1,000 staff found that most staff spend more than half a day per week searching for information, often without finding it. This costs each firm more than £50,000 a week, the researchers said.
The statistics worsen when it comes to searching for non-text data, such as still and video images, drawings audio files, and even Twitter tweets, said Simon Price, European director of search software and information risk specialist Recommind, which commissioned the study. "That's going to be the next big thing," he said, adding thatthis is an area of "active investigation" for Recommind.
Price said there was a growing disconnect between IT departments and users on search engines. "Consumer search engines such as Google just are not up to the sophisticated search requirements of knowledge workers," he said, "and some commercial engines take too long to tailor and train to be useful to an organisation."
The survey found virtually all firms want their staff to be able to find documents, spreadsheets and presentations, and 82% want them to be able to find e-mails. But one in five cannot find documents easily and three in 10 cannot find e-mails.
The situation worsened when staff had to search for people with expertise or information associated with a project, for example, Price said.
Searches outside the organisation were also hampered in many cases, he said. "Just 34% let their staff do external searches, but 70% said they needed to. Nearly 80% say staff should be able to get back all information on a project, but only half make it possible," he said.
Duncan Ogilvy, knowledge manager for Mills & Reeve, acommercial law firm and a Recommind user, said his firm's use was mainly to search internal documents for all information that related to cases and deals, but it also searched for expertise.
"Knowing quickly who is the person to gotoon a subject can help us save clients a lot of time and money. That is useful when they can see what we are doing every six minutes (which is a billing period)," he said.
He said the software had not done away with the firm's librarians. "In fact all the staff are doing upgraded work instead of searching," he said. "The librarians are doing business research and the lawyers are doing higher value work."
Read more on Business applications