Indian IT suppliers warn against dangers of protectionism
I f the UK government turns to economic protectionism and UK businesses are forced to buy British IT services they will become uncompetitive ,...
If the UK government turns to economic protectionism and UK businesses are forced to buy British IT services they will become uncompetitive, senior executives of Indian IT suppliers have warned.

Download this free guide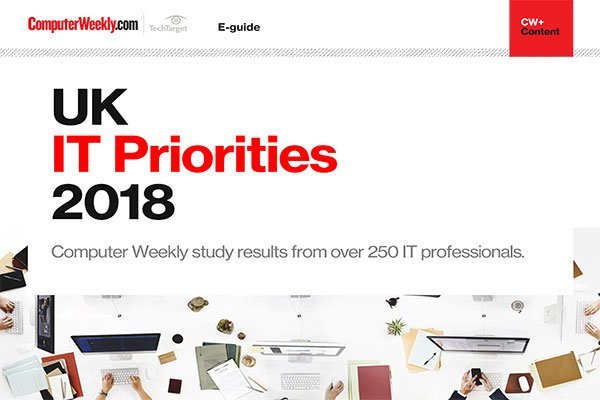 UK IT Priorities 2018 survey results
Download this e-guide to discover the results of our 2018 UK IT Priorities survey, where IT leaders shared with us what they are going to be investing in over the coming 12 months.
By submitting your personal information, you agree that TechTarget and its partners may contact you regarding relevant content, products and special offers.
You also agree that your personal information may be transferred and processed in the United States, and that you have read and agree to the Terms of Use and the Privacy Policy.
At the launch of an All Party Parliamentary Group (APPG) designed to improve trade between the UK and India, IT suppliers spoke about the dangers of protectionist economic policies.
Protectionist policies could involve governments setting rules on where businesses that have been bailed out with taxpayers' moneybuy products and services.
President Sarkozy of France has given French car makers billions of dollars in exchange for promises not to shut French plants or sack French workers.
The US president, meanwhile, has a "Buy American" clause in his $789bn economic stimulus package.
With the US and France introducingprotectionist policies, Indian IT suppliers saidthis type of policy would harm UK companiesthrough limiting its IT choices.
Martyn Hart, chairman at the National Outsourcing Association (NOA), said protectionist measurescould be introduced inthe UK.
"We agree with British jobs for British people, but we are concerned because we want competitive UK companies and if we deliberately source from an expensive area we will be uncompetitive," saidHart.
Raghu Venkatesam, assistant vice-president at Indian supplier Cognizant, which has 60,000 staff globally, said he expects to see certain protectionist measures.
"But it needs to be a mix and match approach and work that involves operational efficiency can still use offshore companies," he added.
Bindi Bhullar, head of marketing and alliances Europe at Indian service provider HCL, said that UK companies should not just think of offshoring IT as an opportunity to cut costs. "If you can leverage what the Indian firms are doing it is not just about cost savings and you can actually create jobs."
He cited a joint venture that HCL has with BT in Northern Ireland that created thousands of jobs. Whether the UK introduces protectionist measures depends on the US stance, he said. "The big thing will be how the US behaves."
A S Lakshminarayanan, head of Europe at Tata Consultancy (TCS), said businesses must be able to access global talent."One has to be concerned about protectionism, but not too concerned because nobody in the UK is talking about it," he said.
Conservative MP Shailesh Vara, who is on the APPG, said protectionismis not the way forward. "We have to ensure we are in a global market so the UK does not miss out," she said.
Read more on IT outsourcing