Bell rings mobile computing security changes
New technology designed to locate lost devices and then delete data in 180 seconds
The Security division of Bell Micro has signed a UK exclusive vendor partnership agreement with Virtuity to support sales of the BackStopp mobile computing software and service.

Download this free guide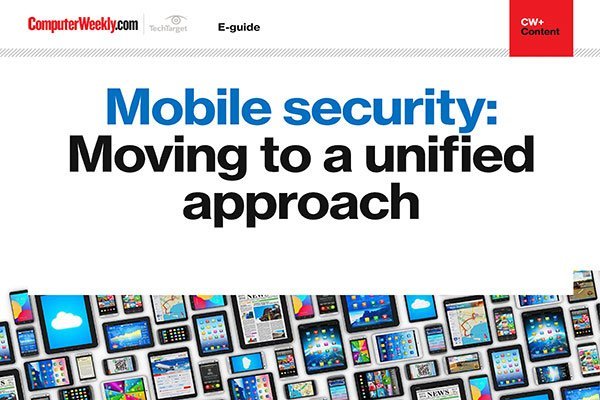 3 expert insights into how mobile security is evolving for business
Download this e-guide to read expert insights into how the current trends in mobile security strategy are showing a move from mobile device management, to enterprise mobile management and unified endpoint management - indicating an evolution towards a unified approach to mobile security.
By submitting your personal information, you agree that TechTarget and its partners may contact you regarding relevant content, products and special offers.
You also agree that your personal information may be transferred and processed in the United States, and that you have read and agree to the Terms of Use and the Privacy Policy.
The result, says Bell , will be to deliver a new level of security for 'at risk' data on mobile devices. When a BackStopp protected device is reported lost or stolen by the owner, Virtuity is said to be able to locate the device and then delete all sensitive data on the device in 180 seconds.
Once the mobile computing security protocols have been activated, BackStopp generates a report of any data accessed, confirms the data it has deleted and then sends the report to the Virtuity hosting centre. The service will then render the laptop's operating system completely useless. If a webcam is available on the host device it will send a command to photograph the unauthorised user.
"If the national press taught us just one thing last year, it would be the importance of securing data on the move," commented Steve Browell, General Manager, Security Division at Bell Micro. "Protecting data and bringing in encryption for data at rest and in transit, whether on PDA or especially on laptops is a driving need in modern business."
BackStopp is designed to complement firms' anti-virus, personal firewall, encryption and remote access solutions. Offered as a 24/7 'cloud service' BackStopp, says Bell , opens doors to ongoing support and customer engagement arrangements.
Click here for more information on '2187327;BnId=1;link=http://cde.cerosmedia.com/1S4909a54150b5d012.cde">'how mobile computing solutions enhance business productivity
Read more on Mobile hardware