Satyam sets the record straight
Indian IT service provider Satyam says that its delivery of services to customers has not sufferedin the aftermath of a massive fraud...
Indian IT service provider Satyam says that its delivery of services to customers has not sufferedin the aftermath of a massive fraud scandal.
Speaking to Computer Weekly, Aloke Palsikar, head of Satyam for Central Europe,said there is a lot of inaccurate information about the company being reported.

Download this free guide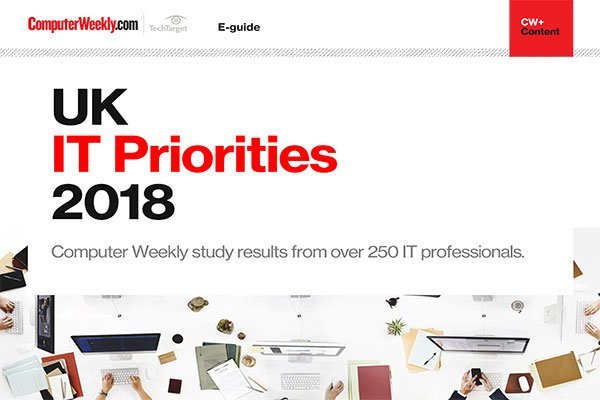 UK IT Priorities 2018 survey results
Download this e-guide to discover the results of our 2018 UK IT Priorities survey, where IT leaders shared with us what they are going to be investing in over the coming 12 months.
By submitting your personal information, you agree that TechTarget and its partners may contact you regarding relevant content, products and special offers.
You also agree that your personal information may be transferred and processed in the United States, and that you have read and agree to the Terms of Use and the Privacy Policy.
Satyam chairman B Ramalinga Raju admitted last month that he had fiddled the company's books for several years.Thecase, which is the biggest corporate fraud to hit India, has put the company's future in doubt.
Palsikar said a large numberof speculative articlesare being written about Satyam. Butdespite reports to the contrary, the turnover rate of both staff and customers remains normal.
Satyam has received fiverequests for proposals from potential customers in Central Europe alone since the fraud came to light.These include large German and Swiss manufacturers, he said.
"When news broke about the fraud it shocked us and we took time to get together and ensure that our service delivery remained normal," saidPalsikar. The board immediately wrote letters to customers and assuredthem that services will continue.
The company is not reducing its prices to retain market share he said,and no potential customers are attempting to use the firm's precarious position to negotiate lower prices.
Manyof the enquiriesfrom customers, in the Central Europe region, that came in before the fraud was revealed are still current, he said."We have talked to these prospects and asked them if they still want us to submit offers and all of them said yes."
Palsikar said the firm is constantly monitoring to ensure that their customer's service levels are not reduced.So far none have reported a fall in service levels. "If customers see a drop in service levels it could be a reason for them to leave."
There has been speculation that Satyam staff have been trying to leave the firm and that morale is low. This according to Palsikar is a concern, but he said that there is a lot of emotional capital invested in the firm by staff, which has meant they have continued to provide high service levels.
"In this case the entire company was plunged into it in one go. We are 53,000 destinies all tied together," said Palsikar.
Read more on IT outsourcing