Data breaches cost business £700bn in 2008
Data breaches cost the world's companies an estimated £700bn in 2008, according to a study on information economies by security firm McAfee.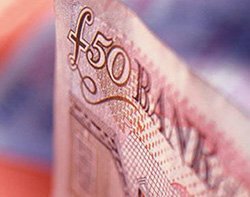 Data breaches cost the world's companies an estimated £700bn in 2008, according to a study on information economies by security firm McAfee.
The estimate is based on a survey of more than 800 IT decision makers in the UK, US, Germany, Japan, China, India, Brazil and Dubai.
Those surveyed put combined losses in 2008 at £3.2bn worth of intellectual property and said they had spent around £421m repairing damage from data breaches.

Download this free guide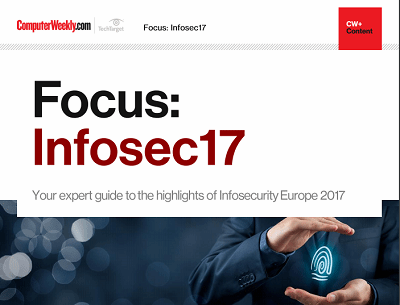 From forensic cyber to encryption: InfoSec17
Security technologist Bruce Schneier's insights and warnings around the regulation of IoT security and forensic cyber psychologist Mary Aiken's comments around the tensions between encryption and state security were the top highlights of the keynote presentations at Infosecurity Europe 2017 in London.
Dave DeWalt, president and chief executive of McAfee, said increased pressures on firms to reduce spending and cut staffing have led to more porous defences and increased opportunity for crime.
"Companies need to stop looking at security as a cost centre but as a business enabler," he said.
Intellectual property at risk
The Unsecured Economies report found that recession puts intellectual property at risk.
Organisations are worried about the global financial crisis and its impact on the security of information.
Some 39% of survey respondents said information is more vulnerable in the current economic climate.
The study also found that commitment to protecting information varies, with developing countries spending more on protecting intellectual property than their Western counterparts.
Worst rated countries
The survey showed Pakistan, China and Russia were the worst rated countries for protecting digital assets and had the worst reputations for investigating data breaches.
This means that any company offshoring operations must understand the risks and put the necessary controls in place to manage risk and prevent data loss, said Greg Day, security analyst at McAfee.
Intellectual property is an international currency, increasingly becoming a target for organised cyber mafia gangs using sophisticated phishing techniques, the report said.
Although 39% of respondents said their top concern was protecting their intellectual property from external data thieves, 42% identified laid-off employees as the biggest threat.
Data policy
An increasing number of financially challenged employees are likely to use their corporate data access to steal information as the global recession continues, the report said.
Geopolitical perceptions are also influencing data policy, the report found.
China, Pakistan, and Russia were identified by companies surveyed as trouble zones for various legal, cultural and economic reasons.
More than a quarter said they avoided storing intellectual property in China. Yet 47% of Chinese respondents believed the US posed the biggest threat to their intellectual property.
Read more on IT risk management