UK's top 20 most wanted IT skills for contractors
IT skills most in demand in the UK by quarter.
Demand for most IT skills has fallen dramatically in the past year. The table below shows the software skills with the highest number of advertised vacancies for contractors.

Download this free guide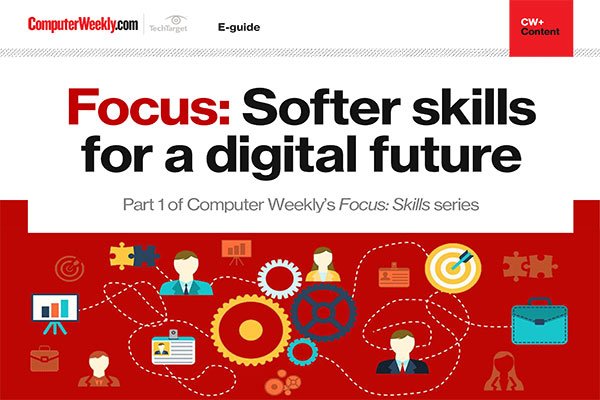 Why softer skills are essential for the workforce of the future
Explore the different types of skills that are needed for technology roles, as well as the increasing importance of soft skills, creativity and diverse thought in developing the technology teams of the future.
>> See our full analysis: The UK recession: Impact on the IT sector
The figures show that even the UK's most popular skill – SQL – has seen a drop of 54% in vacancies between the last three months of 2007 and the same period in 2008.
But the big drops seen here should not overly worry contractors, according to Michael Bennett, director of Rethink Recruitment. "We're getting a lot of demand for contractors," he said. "Employers are just not advertising for them anymore, because they know they can get people through word of mouth or recruitment companies."
This table lists the IT skills in most demand for contractors in Q4 2008 in the UK by number of vacancies advertised.
This tables also gives the Q4 2007 advertised vacancies for comparison.
| | | |
| --- | --- | --- |
| Skill | Q4 2008 | Q4 2007 |
| SQL | 3,532 | 7,828 |
| C | 2,222 | 5,413 |
| Oracle | 1,763 | 3,942 |
| SQL server | 1,626 | 3,747 |
| C# | 1,546 | 3,700 |
| Java | 1,445 | 3,968 |
| .NET | 1,358 | 3,238 |
| SAP | 1,271 | 3,047 |
| Microsoft office | 1,248 | 2,531 |
| ASP | 1,184 | 2,748 |
| Unix | 989 | 2,694 |
| Access | 932 | 1,606 |
| HTML | 861 | 2,033 |
| WIN XP | 832 | 2,136 |
| C++ | 772 | 1,773 |
| Microsoft exchange | 767 | 1,522 |
| Javascript | 757 | 1,569 |
| XML | 754 | 2,050 |
| Visual basic | 703 | 1,760 |
| Linux | 669 | 1,321 |
Source: SSL Survey/ComputerWeekly IT Quarterly Survey Jan 2009
Read more on IT technical skills