HMRC puts IT problems behind it as online tax returns grow 40%
More people filed their tax return online than through the post, for the first time this financial year.
The...
More people filed their tax return online than through the post, for the first time this financial year.
The Inland Revenue revealed that the number of people filing tax online has grown 40% this year, following improvements to its IT system.
Between April and December 2008, nearly 2.8million forms were received online, compared to 1.9 million in the same period last year. Just over 2.6 million returns were received by post. HMRC expects 58% of customers to use the online service this year.

Download this free guide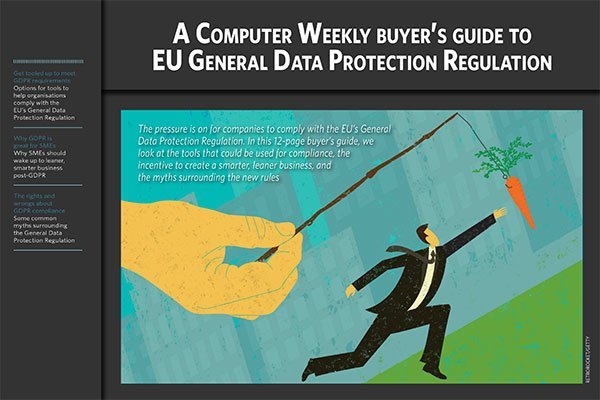 Computer Weekly's Buyer's Guide to GDPR Part 2
In this 12-page buyer's guide, we look at the tools that could be used for compliance, the incentive to create a smarter, leaner business, and the myths surrounding the new rules.
By submitting your personal information, you agree that TechTarget and its partners may contact you regarding relevant content, products and special offers.
You also agree that your personal information may be transferred and processed in the United States, and that you have read and agree to the Terms of Use and the Privacy Policy.
The system appears to have overcome the technical hitches experienced when it was launched in 2000. The supplier at the time, EDS, had to abandon its attempts to provide downloadable online forms, and HMRC staff were forced to print off forms filled in online and re-enter the details on them.
The problems continued into 2002, when a security failure meant users could see other people's tax details when they filed their returns. HMRC was forced to suspend the system, causing embarrassment for Tony Blair's government with its e-government initiative.
In 2005, HMRC had to extend the deadline to file tax returns, after the website struggled to cope with high demand.
CapGemini replaced EDS in 2004. Since then, HMRC says it has invested heavily in its infrastructure, and has build more handling capacity into the system to deal with peaks in demand.
The department's IT systems are housed in two datacentresIn the summer of 2008 it introduced the capability to instantly share workload across the sites. If one site goes down, the other can take over, ensuring online services will continue to be available.
HMRC says it expects to be able to cope with increasing demand as the 2009 deadline approaches. A spokesman said, "We undertook a series of system tests in the live environment, including creating an artificial peak exceeding our expected forecasts for the January period. The service functioned as expected."
Read more on E-commerce technology