Mobile broadband demand soaring, says Ofcom
Demand for mobile broadband connections is skyrocketing, an Ofcom report revealed today.
Demand for mobile broadband connections is skyrocketing, an Ofcom report revealed today.
More than 70% of consumers use mobile broadband at home, but nearly 50% in the 45-64 age group use it at work or on the move. At least four in 10 use it at least once a day, and six in 10 use it several times a week.

Download this free guide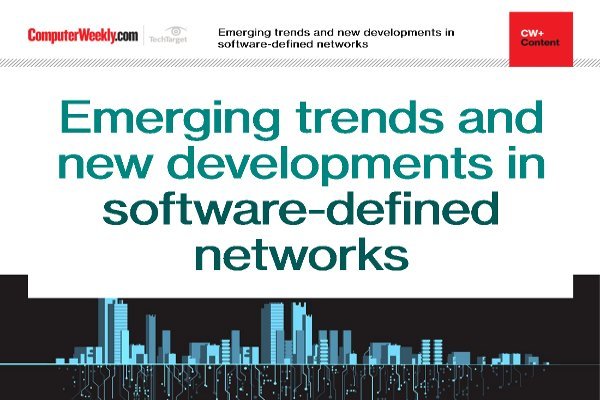 The latest developments and trends in SDN
Join us as we sit down with a number of senior IT managers from multi-national enterprises to discuss the latest trends in the world of software-defined networks.
By submitting your personal information, you agree that TechTarget and its partners may contact you regarding relevant content, products and special offers.
You also agree that your personal information may be transferred and processed in the United States, and that you have read and agree to the Terms of Use and the Privacy Policy.
The trend confirms CIOs' fears of growing challenges to control access to corporate data by staff and customers.
Ofcom reported that the number of 3G broadband connections grew 60% to 12.5 million, representing 17% of all mobile connections.
3G technology makes it easier for consumers to access services including internet, television and radio on the move.
"In the first half of 2008, mobile broadband moved from the niche business market into the mainstream consumer market," Ofcom said.
Mobile telephony accounted for 40% of the total time consumers spent using telecommunications, up from 25% in 2002. Ofcom said revenues from mobile telephony exceeded those from fixed-line, internet and corporate data services for the first time in a total telephony market worth £38.8bn.
Revenues of the UK communications communications companies were up 4.0% to £51.2bn. But the average consumer spent £93.63 a month in 2007, 1.8% less compared with 2006. This was due to falling prices as communications providers cut prices to boost demand and fill newly installed broadband capacity.
Figures for the very young and very old are unreliable because of sample sizes
Read more on Wireless networking