Green party condemns 'file-sharing' deal
The Green party has condemned a deal struck by six UK internet service providers with the record industry to clamp down on illegal file sharing.
The Green party has condemned a deal struck by six UK internet service providers with the record industry to clamp down on illegal file sharing.
The party has warned that "draconian measures" in the government-brokered deal threaten internet access for vulnerable people.
Under the "memorandum of understanding" unveiled last week, the ISPs have agreed with the BPI, the body formerly known as the British Phonographic Industry that represents the British record industry, to collaborate on a voluntary code of practice on illegal file-sharing.

Download this free guide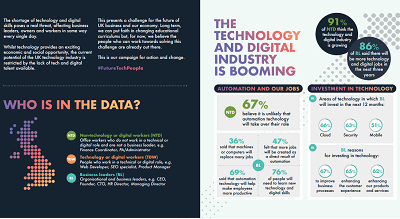 Infographic: How to future-proof UK technology
There is no doubt that the technology industry is booming right now, bringing with it exciting social and economic opportunities. However, there is a real fear that the UK industry may be stunted due to the lack of talent available. This e-guide helps to break down the future fears and expectations of dozens of business leaders and tech workers.
They will take part in a test to write to customers to tell them that rights holders, such as music or film companies, allege that there has been illegal file sharing on their broadband connection.
Rights holders will pass IP addresses to the ISPs, who will match them with users and send the letters to them.
The ISPs are to meet the government to draw up a code of practice on how to tackle repeat infringers, such as blocking content to certain users or limiting the download speed of their internet connection.
The BPI says that the steps are necessary to stop what amounts to theft and to enable new, legal digital music service models to "flourish", while ensuring that "creativity and copyright are respected."
Tom Chance, the Green party's intellectual property spokesman, said, "Net users everywhere should be worried by this memorandum of understanding between the BPI and the six largest ISPs in the UK. Faults exist at every level.
"The first stage gives the BPI the right to track file-sharers, and pass their details onto ISPs. That's an attack on civil liberties in itself, but the true folly of the scheme rests in what those ISPs can do next.
"Their new powers run in two halves. Initially, they merely send warning letters to suspected file-sharers. If these fail to deter them, the ISPs threaten to slow or cut off their internet connections. This is a hugely disproportionate response.
"It would not matter who had done the sharing. It would not matter if it was someone else in the building. It would not matter if your machine had been assaulted by malware and used without your knowledge. The ISPs will target suspects, which means that many people on shared internet connections will be cut off under these rules."
He said that this risks "cutting many vulnerable people off from their livelihoods and their means for engaging as a citizen."
Read more on IT legislation and regulation