IT directors will delay Vista deployment, study finds
Few IT directors have plans to deploy Windows Vista this year and some are seriously considering skipping it until Microsoft's next desktop operating system is released.

Few IT directors have plans to deploy Windows Vista this year and some are seriously considering skipping it until Microsoft's next desktop operating system is released.

Download this free guide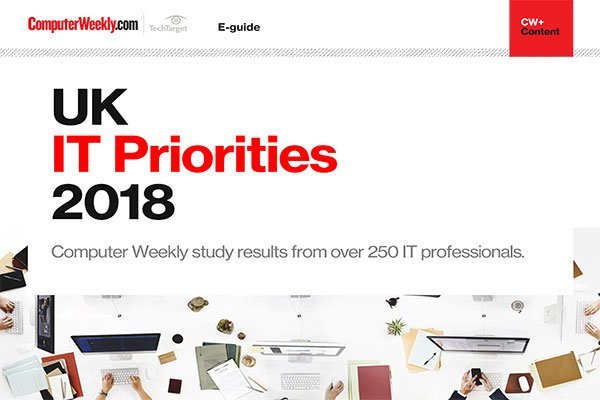 UK IT Priorities 2018 survey results
Download this e-guide to discover the results of our 2018 UK IT Priorities survey, where IT leaders shared with us what they are going to be investing in over the coming 12 months.
By submitting your personal information, you agree that TechTarget and its partners may contact you regarding relevant content, products and special offers.
You also agree that your personal information may be transferred and processed in the United States, and that you have read and agree to the Terms of Use and the Privacy Policy.
A survey of 78 IT managers responsible for desktop operating systems in FTSE 100 and FTSE 250 firms by TIF, a user group for IT managers, found that businesses were reluctant to upgrade to Vista.
More than 40% of IT managers said they had no plans to deploy the operating system. Some said they could not see a driver for Vista, and others were concerned that the size and complexity of Vista would mean an expensive PC upgrade programme.
TIF found that IT managers were concerned their existing applications would be incompatible with Vista.
One IT manager said he was uncertain whether Vista would work with the company's existing NetWare infrastructure. Another said that a fifth of its applications would not be compatible with Vista.
"Many IT departments have only just upgraded to Windows XP - and are considering skipping Vista altogether," said Ollie Ross, head of research at TIF.
Just as businesses took a long time to upgrade from Windows 2000 to Windows XP, they may delay moving from XP to Vista. Microsoft's announcement that it would continue to provide support for XP until 2011 makes this more likely, said Ross.
Industry experts say support for Windows XP could continue until 2014, which makes it even less time-critical for users to upgrade to Windows Vista now.
"Windows Vista people are telling me they can find no compelling reason to upgrade," said Richard Edwards, information management practice director at analyst Butler Group.
Users often put off a Windows migration if it clashes with major changes in the business. "Often when a business runs a major business or IT project such as an SAP roll-out, it will clash with any Windows upgrade plans," Edwards said.
But there are risks in delaying an upgrade. Michael Silver, a research vice-president at Gartner, said, "The problem is that trying to skip an operating system entirely relies on Microsoft being able to deliver the next version on time and your software and hardware suppliers being willing to support their new products on XP long enough."
This could be a risky strategy, Silver warned, since suppliers may be reluctant to continue producing XP software and hardware up to 2014, when Microsoft ends support for the operating system.
Businesses that skip the Vista release may find that their software supplier will stop supporting XP, Silver said. Furthermore, third-party software providers may not have products ready by the time the next version of Windows comes out in January 2012.
"We suggest to most of them that they do not [skip Windows releases]. Organisations should bring in new PCs on Vista, probably starting early in 2009, after testing with SP1 and building images, and then leave the old ones at XP till they are replaced," he said.
Nevertheless some IT managers will reluctant to install a new desktop operating system, particularly if the old one is working well, or the business has just completed a Windows XP desktop roll-out. They may find it had to justify a business case for rolling out Vista.
Read more on Operating systems software