Storage virtualisation market poised for strong growth
Cost reduction, staff resource constraints and burgeoning volumes of data plus a aims to decouple stored data from users driving virtualisation
Growing IT labour costs coupled with concerns around reliability and performance will make the market for storage virtualisation continue its solid growth rate, according to a survey by F5 Networks.

Download this free guide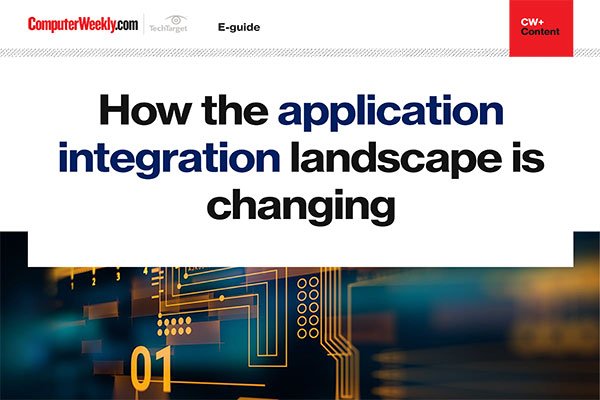 8 ways in which the application integration lanscape is evolving
We take a look at how technologies like Distributed Computing and the Common Object Model have been refined into web services, service-oriented architecture and composable applications and microservices.
The application Delivery Networking firm says that its survey showed that the primary reasons for enterprise interest in storage virtualisation include cost reduction, staff resource constraints and burgeoning volumes of data plus a drive to decouple stored data from users.
F5 found that 37% of respondents have a current solution and predicted that storage virtualisation in Europe will grow by 65% in the next two years. The need for heterogeneous storage (80% of respondents) plus planning for file-based storage (70%) were the key drivers of the decision to implement storage virtualisation.
To put the storage issue into context, just over a quarter (28%) of respondents in Europe had at least a Petabyte of storage in datacentres and 8% had an Exabyte or more. The median figure was 51-100 Terabytes per datacentre.
Just over a third (37%) of European respondents have no datacentre consolidation plans even though costs and power consumption were cited as key storage-related issues.
Encouragingly, companies reported high success rates when introducing storage virtualisation to their businesses; 93% of all European companies reported achieving at least one or more of the original goals set at the beginning of the project. Examples of this cited were reducing cost and staff time associated with storage.
Commented Nigel Burmeister, Director of Product Marketing at F5, "IT managers have moved beyond early exploration, and are now achieving real benefits from mainstream storage virtualisation projects."
Read more on Integration software and middleware