Experts advocate Facebook ban at work
Security experts are advising employers to ban social networking websites after the latest...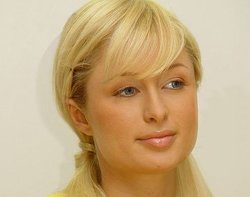 Security experts are advising employers to ban social networking websites after the latest Facebook security breach, although some fear that the Web 2.0 culture is already too deeply ingrained to be eradicated from corporate life.

Download this free guide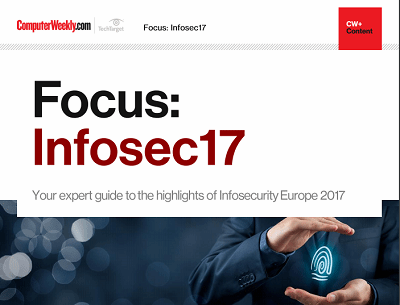 From forensic cyber to encryption: InfoSec17
Security technologist Bruce Schneier's insights and warnings around the regulation of IoT security and forensic cyber psychologist Mary Aiken's comments around the tensions between encryption and state security were the top highlights of the keynote presentations at Infosecurity Europe 2017 in London.
By submitting your personal information, you agree that TechTarget and its partners may contact you regarding relevant content, products and special offers.
You also agree that your personal information may be transferred and processed in the United States, and that you have read and agree to the Terms of Use and the Privacy Policy.
The latest Facebook lapse allowed users access to vast libraries of private photographs. The most publicised was a leaked photo of Paris Hilton drinking beer with her friends.
Some security experts fear that future breaches could be far more serious as corporate users turn to social networking and Web 2.0.
"The YouTube generation has definitely helped people to get used to the idea of viewing corporate videos," said Julian Phillips, MD of Impact Marcom, which runs managed audiovisual services for major banks. "It's now a vehicle for many corporate videos."
Web 2.0 applications are even more influential than that, said Mike Smart, product manager at Secure Computing. "Remote access, webmail, SSL VPNs - these are all Web 2.0 applications. Now even business tools like Linkedin and Plaxo are trying to introduce social networking aspects."
Smart said that end-users and IT directors were too complacent about the dangers of Facebook-type applications being used at work. He warned that companies could be sleepwalking into an ambush as corporate culture dumbed down.
"Getting onto Facebook or MySpace is like getting a tattoo done," said Smart.
"It's something you do when you're young, or feeling giddy, but you can regret it for the rest of your life. Like a sort of digital tattoo, compromising information that ends up on a website is very, very hard to get rid of."
Smart called on IT directors and CIOs to devise uncompromising policies on social networks.
The risks of social networking >>
Securing Web 2.0 applications: whitepapers >>
Social software improves collaboration >>
Read more on IT risk management