Business metrics software can combat recession, says Gartner
Gartner has urged IT directors to push the use of business metrics software in their companies as a recession-busting tactic.
Gartner has urged IT directors to push the use of business metrics software in their companies as a recession-busting tactic.
The analyst group recommended that businesses use CRM and analytics software to help business heads make strategic decisions to combat the economic downturn.

Download this free guide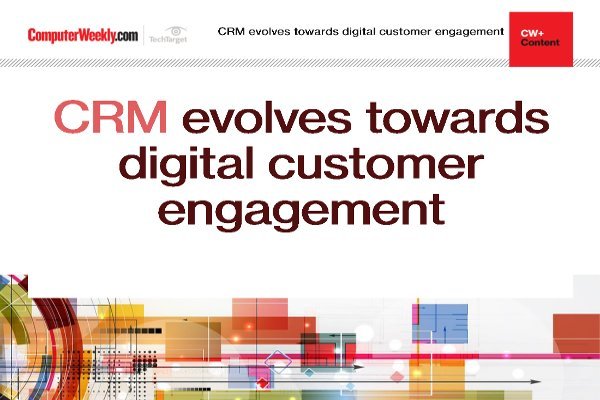 Enhancing digital customer engagement with CRM
Learn about customer relationship management has evolved towards engaging with customers through every channel, with digital at the forefront.
By submitting your personal information, you agree that TechTarget and its partners may contact you regarding relevant content, products and special offers.
You also agree that your personal information may be transferred and processed in the United States, and that you have read and agree to the Terms of Use and the Privacy Policy.
"Businesses need to evaluate their long-time relationships with customers and avoid sacrificing relationships based on short-term blips in buying behaviour," said Gartner research director Gene Alvarez at the Garter CRM Summit 2008 in London.
Companies could use the business analytics functions in customer relationship management software to measure the success of their business strategies, said Gartner.
"Organisations have no shortage of data. What they need is insight," said Gartner research director Gareth Herschel. Such insight could be gleaned using performance management software to help business decision-makers adapt their business strategies based on real information, he explained.
Herschel recommended IT directors to look at how IT could improve decision-making in the business. "Look at the decisions the business has taken that did not draw on analysis and figure out how analytical tools could be used to feed the decision-making process."
He warned IT directors to avoid conducting autopsies on bad decisions to see if IT could have led to a different outcome: "Decision autopsy is a high-risk career path."
IT directors needed to be tactical with their recommendations, Herschel said - many decisions in business did not draw on analytical tools and relied solely on an individual's gut feeling. "You should suggest to these people that you can make their analysis deeper."
Keep it simple
Businesses should look at simple CRM projects focusing on two to three business functions with payback within 12 months, said Gartner analyst Matt Goldman. A study unveiled at the CRM Summit showed organisations were aiming for shorter, bite-size projects that could be achieved within six to 12 months. The study, based on research of 1,000 CRM projects, found only one in five lasted more than 24 months.
Read more on Business applications