Release nears for critical government report on ID-card scheme
The government is close to releasing a critical report about the controversial £4.3bn ID-card plan.
A government report that will have a serious impact on the planning of the £4.3bn ID-card scheme is imminent.
The report, now nearly a year behind schedule, is expected to spell out the government's options on how it can best move forward with plans to provide everyone in Britain with a universally accepted form of identity.

Download this free guide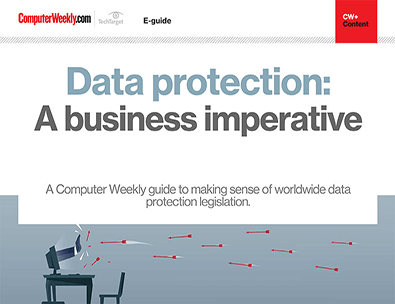 6 reasons why data protection is essential for all businesses
Read this e-guide to discover why exactly data protection has become an absolute essential for all businesses. Learn about the huge fines and repercussions of non-compliance as well as the reputational damage caused by data breaches.
Gordon Brown commissioned Sir James Crosby in July 2006 to produce a report on how the government and private sector can work together on identity management. The original deadline was Easter 2007.
Crosby chairs the Public-Private Forum on Identity Management, which drew input from the City of London Police, the Department for Work and Pensions, the Driver and Vehicle Licensing Agency, HM Revenue & Customs, the Identity and Passport Service of the Home Office and the Serious Organised Crime Agency. From the private sector, the forum heard from Barclays Bank, Boots the Chemist, British Airways, Compass Group plc, Linklaters and O2. It also heard evidence from civil society organisations such as No2ID.
Its role was to review the current and emerging use of identity management in the private and public sectors and identify best practices, consider how the public and private sectors can work together, harness the best identity technology to maximise efficiency and effectiveness, and produce a preliminary report for the chancellor of the exchequer and the Ministerial Committee on identity management by Easter 2007.
It explored how the public and private sectors might converge their respective ID management programmes, how consumers could be "encouraged" to look after their data better, and any legal barriers to sharing identity information between private and public sector bodies.
Read more on Identity and access management products