ISPs will struggle to police government crackdown on illegal file-sharing
ISPs will struggle to comply with government demands to crack down on illegal file sharing among their customers.
ISPs will struggle to comply with government demands to crack down on illegal file sharing among their customers.
The UK government this week announced it was considering a crackdown on illegal file-sharing, and is calling on internet service providers (ISPs) to play a part in policing it.

Download this free guide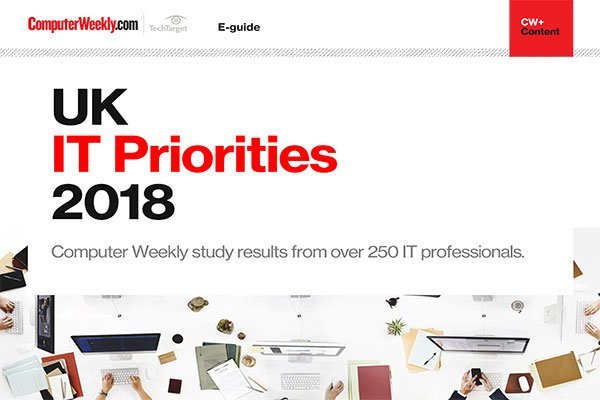 UK IT Priorities 2018 survey results
Download this e-guide to discover the results of our 2018 UK IT Priorities survey, where IT leaders shared with us what they are going to be investing in over the coming 12 months.
By submitting your personal information, you agree that TechTarget and its partners may contact you regarding relevant content, products and special offers.
You also agree that your personal information may be transferred and processed in the United States, and that you have read and agree to the Terms of Use and the Privacy Policy.
If plans go ahead, ISPs will be legally required to take action against users who access pirated material.
But Michael Phillips, product development director of broadband product comparision site BroadbandChoices.co.uk, says ISPs will struggle.
He said, "Downloading technology has moved on significantly in the life of the internet. It will be extremely difficult for ISPs to police this as the difficulty will be isolating the 'legal' downloads from 'illegal' downloads."
He added, "Even if ISPs could identify copyrighted material flowing over their network, there is a big question over the cost required to monitor it. ISPs are not only going to be reluctant to foot the bill, but they also will not want to 'shop' some of their biggest paying customers."
Phillips said ISPs can generally identify the types of traffic travelling through their network, but are normally unable to pinpoint exactly what is being shared.
File sharing is on the up, with the recent introduction of the BBC iplayer and Channel 4's 4oD service. Both services use peer-to-peer (P2P) file sharing to distribute material.
Phillips said, "P2P networks are in fact legal, so it is important that any implemented legislation does not restrict the legitimate uses of these tools. Identifying how much content on these networks is illegally shared will be extremely difficult to track."
Phillips said the music and film industry should pick up the bill for policing any crackdown.
Read more on Networking hardware