Small broadband providers struggle because of unrealistic expectations
Smaller ISPs are struggling to keep up with their larger broadband rivals in the market because of unrealistic expectations among customers.
Smaller ISPs are struggling to keep up with their larger broadband rivals in the market because of unrealistic expectations among customers.
Customer broadband comparison site www.ISPreview.co.uk says ISPs are struggling as a result of super-cheap broadband packages from some of the country's largest providers.

Download this free guide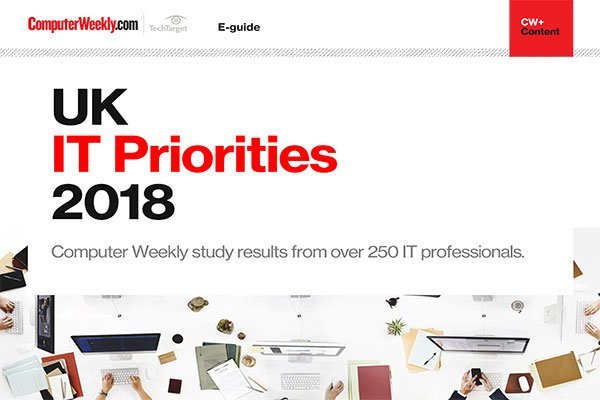 UK IT Priorities 2018 survey results
Download this e-guide to discover the results of our 2018 UK IT Priorities survey, where IT leaders shared with us what they are going to be investing in over the coming 12 months.
By submitting your personal information, you agree that TechTarget and its partners may contact you regarding relevant content, products and special offers.
You also agree that your personal information may be transferred and processed in the United States, and that you have read and agree to the Terms of Use and the Privacy Policy.
The problem stems from consumer expectations, says ISPreview, which have grown in the face of increasingly cheap packages from the major players, such as Tiscali and TalkTalk.
This, when coupled with aggressive advertising, essentially resets the customers' definition of value to levels that can be almost unattainable for smaller rivals, says the comparison site.
"We tell the truth to our customers. Every package has usage limits. The simple truth is that a pipe (34mb or 622mb) can only handle so much," says David Mitchell, commercial manager for ISP Quik Internet.
"So, when an ISP offers unlimited usage but without quality promises, you know what you are getting. You are getting a mass of users, many wanting many gigabytes of usage, at fast speed - simply physically impossible to deliver," he says.
Although providers often attach Fair Usage Policies (FUP) to their broadband products, which are designed to outline service restrictions, these policies are frequently far too vague, usually leaving consumers none the wiser about their package's limitations, said ISPreview.
"Consumer perception is a real issue in the connectivity market and heavyweight marketing by the larger players that is focused on speed and price is often criticised as misleading," said Darren Farnden, marketing manager at provider Entanet.
"If you suggest to consumers that they can have 8Mbps broadband at little or even no cost (in the case of bundled voice and data packages) then that is what they will expect," said Farnden.
Simon Davies, a director at ISP IDNet, said, "Once end-users have experienced poor performance and inadequate support from abroad they then come to realise the value of the service level that we provide."
Zen Internet's managing director Richard Tang, said, "The increasing dominance of larger providers will ultimately drive small and medium-sized ISPs out of business, unless they can differentiate themselves sufficiently by doing something that the large providers cannot do. Zen's differentiator is quality."
Read more on IT for small and medium-sized enterprises (SME)