Whitehall urged to reinstate e-government incentives
A member of an influential local government lobby group has called for incentives to encourage councils to adopt e-government.
A member of an influential local government lobby group has called for incentives to encourage councils to adopt e-government.
Paul Bettison, e-government champion for the Local Government Association, said government support worth £800m between 2000 and 2005 for e-government had "stopped dead".

Download this free guide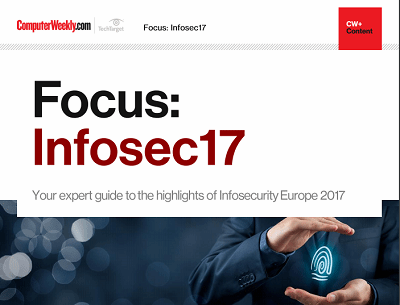 From forensic cyber to encryption: InfoSec17
Security technologist Bruce Schneier's insights and warnings around the regulation of IoT security and forensic cyber psychologist Mary Aiken's comments around the tensions between encryption and state security were the top highlights of the keynote presentations at Infosecurity Europe 2017 in London.
By submitting your personal information, you agree that TechTarget and its partners may contact you regarding relevant content, products and special offers.
You also agree that your personal information may be transferred and processed in the United States, and that you have read and agree to the Terms of Use and the Privacy Policy.
"You cannot just leave something to go on its own. E-government has not been embedded and some local authorities now think it has passed us by," he said.
"There used to be an e-government minister, but not any more. We want to see various ways of encouraging local authorities to adopt e-government brought back."
Local authorities should be required to produce a business case detailing why they have not invested in e-government, he said. "Councils should have to prove that they have at least considered doing things electronically. I would like to see business cases being drawn up for leaving things as they are. I want to see people tested more strongly."
The Comprehensive Performance Assessment, carried out by the Audit Commission, helps councils improve performance, and Bettison said councils should be tested on their business plans for e-government through this framework.
A spokesman for the Society of Information Management said, "Councils have tough targets for efficiency that should be all the incentive that is needed. But this penny does not seem to have dropped."
Issues for public sector IT chiefs in 2008
Efficiency and security are the issues on the agendas of local government IT chiefs in 2008, according to the Society of Information Management.
Many local authorities are focusing on the need to increase efficiency in the face of a tighter financial climate, and IT is well placed to help alleviate the pressure placed on councils by the Comprehensive Spending Review 2007, according to Socitm.
Socitm's annual IT Trends 2007/08 survey also showed that IT spending is forecast to increase by 9% to £3bn in 2007/08, following a fall in spending last year.
Read more on IT risk management