iPhone lets down greening of Apple
Greenpeace has slammed Apple's iPhone for containing various hazardous chemicals and materials.
Greenpeace has slammed Apple's iPhone for containing various hazardous chemicals and materials.
Greenpeace subjected the iPhone to scientific tests it commissioned, the first testing of an Apple product following the commitment by Apple CEO Steve Jobs to make the company a "Greener Apple" in May this year.

Download this free guide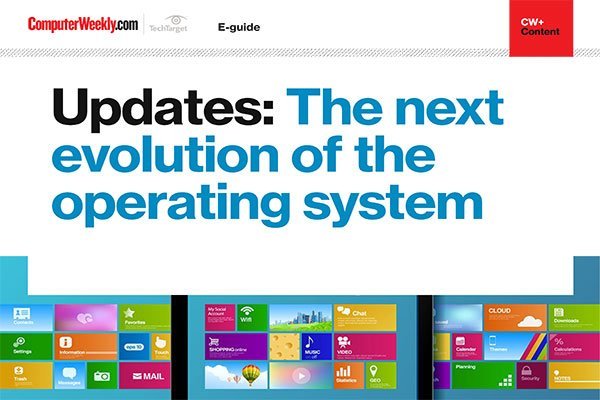 Software Updates: Our latest e-guide is available for your device. Download now?
See how operating systems are evolving with the help of continuous updates and learn about how the Spectre and Meltdown microprocessor flaws have led to improved, more secure processors being released and how Microsoft is evolving its Windows desktop operating system.
By submitting your personal information, you agree that TechTarget and its partners may contact you regarding relevant content, products and special offers.
You also agree that your personal information may be transferred and processed in the United States, and that you have read and agree to the Terms of Use and the Privacy Policy.
The independent scientific laboratory tested 18 internal and external components of the iPhone, and confirmed the presence of potentially harmful brominated compounds in half the samples, including in the phone's antenna.
A mixture of toxic phthalate esters was also found to make up 1.5% of the plastic (PVC) coating of the headphone cables.
This is the third time that Greenpeace has tested an Apple product since 2006. Similar analyses of a MacBook Pro and an iPod Nano also revealed the presence of brominated flame retardants in some components.
Greenpeace said the discovery of hazardous chemicals in the iPhone suggests that Apple is failing to make early progress, even in entirely new product lines, towards achieving its commitment to phase-out all uses of brominated compounds and PVC by the end of 2008.
"Steve Jobs has missed the call on making the iPhone his first step towards greening Apple's products," said Zeina Alhajj, Greenpeace International toxics campaigner.
"It seems that Apple is far from leading the way for a green electronics industry, as competitors like Nokia already sell mobile phones free of PVC," said Alhajj.
Greenpeace also found that the iPhone's battery was, unusually, glued and soldered into the handset. This hinders battery replacement and makes separation for recycling, or appropriate disposal, more difficult.
The iPhone will make its first appearance in the UK next month, with it being sold on the O2 network.