3Com aims VoIP at SMEs
Telecoms giant claims that it will bring enterprise-calibre IP telephony to SMEs
3Com has launched a range of IP telephony products targeted specifically for the small and medium-sized enterprise (SME) market.
The telecoms giant claims that it will bring enterprise-calibre IP telephony to SMEs seeking to unify communications and applications on an open architecture platform so that they can improve communications and collaboration to support growth and business continuity.

Download this free guide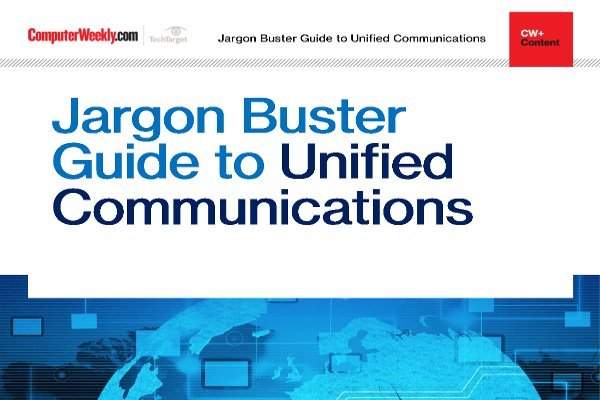 Jargon buster guide to Unified Communications
Explore some of the key elements of a Unified Communications deployment and discover insight into some of the emerging trends that are changing the way we communicate in our working lives.
By submitting your personal information, you agree that TechTarget and its partners may contact you regarding relevant content, products and special offers.
You also agree that your personal information may be transferred and processed in the United States, and that you have read and agree to the Terms of Use and the Privacy Policy.

VCX Connect is designed for firms with 30 to 250 phone users and offers Session Initiation Protocol (SIP) software-based IP telephony call control and unified messaging in a single-server package. There are two versions of the product: VCX Connect 100 is for firms with 30 to 100 users; VCX Connect 200 delivers the same performance for up to 250 users.
VCX's software is integrated with applications such as unified messaging that provides a single inbox, connecting voicemail and fax with email and find-me/follow-me capabilities.

As part of 3Com's plans to implement best-of-breed Open Source solutions, the company also is launching the Asterisk Appliance, an Open Source voice-over-IP (VoIP) system based on Digium's Asterisk Appliance. Designed for five to 30 phone users, it is claimed to work out of the box and is backed by 3Com warranty, service and support. It also works with the firm's full line of telephone handsets.

"Small and medium-sized businesses demand flexible and affordable communications solutions to ensure effective collaboration and productivity," commented Brian Riggs, research director for Current Analysis' Enterprise Communications practice.
Recommended CW Stories
· Avaya and Nokia team on enterprise capabilities
· Birmingham council launches Wi-Fi information service
· GNER prepares for rail IT handover
· Intel, Nokia and Nokia Siemens collaborate on Wimax products
· Cisco expands branch office offering to improve network optimisation
Read more on Voice networking and VoIP