Sun to resell Diligent VTL
Sun's VTL moves continue as it cozies up to high-end VTL player Diligent. Analysts are divided on what this move means for FalconStor.
Sun Microsystems has announced that it will resell Diligent Technologies
virtual tape library
(VTL) with Diligent's
data deduplication
as part of the software. This stands in contrast to Sun's earlier statements about still being in the testing phase with data deduplication on the VTL it rebrands from FalconStor Software.
Sun officials said the Diligent relationship does not change the company's commitment to FalconStor as the basis for Sun's branded VTLs. As for the deduplication issue, Sun said the difference is that FalconStor's software is integrated more deeply with Sun's appliances and Solaris operating system, thus requiring more kinks to be worked out in adding data deduplication.

Download this free guide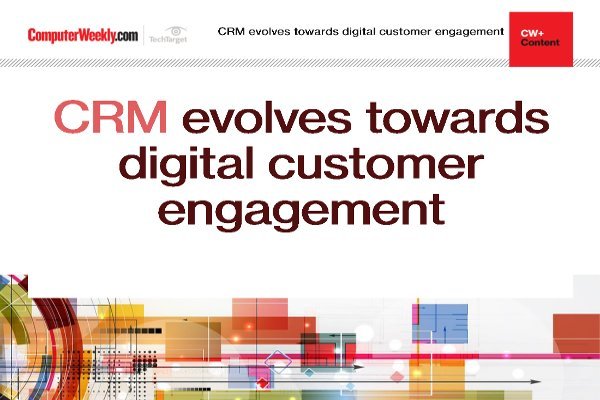 Enhancing digital customer engagement with CRM
Learn about customer relationship management has evolved towards engaging with customers through every channel, with digital at the forefront.

By submitting your personal information, you agree that TechTarget and its partners may contact you regarding relevant content, products and special offers.

You also agree that your personal information may be transferred and processed in the United States, and that you have read and agree to the Terms of Use and the Privacy Policy.

None of FalconStor's major OEM partners, which also include IBM and EMC, has qualified FalconStor's data deduplication on their own rebranded VTLs. For EMC, its ownership of data deduplication software player Avamar Technologies is the likely reason, but IBM has cited concerns about data deduplication similar to those voiced by Sun around its Aug. 8 announcement that FalconStor's VTL software had been ported to its SunFire X4500 DAS server without deduplication.

Some analysts said that at face value, Sun's signing of a competitor as a channel partner is not helping FalconStor's cause. "I'll tell you one thing it doesn't say -- it doesn't say, 'we love these guys [FalconStor], and we'd never use anybody else'," said an analyst who asked not to be identified.

"I would say that it spells trouble," said John Webster, principal IT analyst with Illuminata. "Their three major OEMs are showing signs of at least being on the fence, which I don't think is a good sign."

However, other analysts pointed out that Sun has been trying to expand its VTL portfolio in general over the last two years and has made a number of changes and revisions to its VTL product line toward that goal. Sun also resells BakBone Software's VTL software for the lower end of the market, and several industry watchers felt that the Diligent signing could be a result of wanting to offer a higher end VTL, rather than any statement about data deduplication.

"Diligent's initial focus has been the enterprise, and its ProtecTier solution is field proven to scale in these environments," said Heidi Biggar, analyst with the Enterprise Strategy Group (ESG). "That's not to say that FalconStor's [Single Instance Repository] SIR can't scale. Diligent simply has more proof points of its success in these types of environments." Sun also has a pre-existing relationship with Diligent OEM partner Hitachi Data Systems (HDS), and Diligent's CEO Doron Kempel said the two companies already have some large joint customers without a formal agreement in place.

However, not every analyst felt that bringing Diligent on board is necessarily the recipe for a successful product strategy. "I think FalconStor's major OEMs will eventually certify the deduplication. Plus, for the OEMs that are interested in truly integrating disk and tape, FalconStor wins there," said Stephanie Balaouras, senior analyst with Forrester Research. But the Diligent deal, independent of the data deduplication issue, "is going to create a lot of challenging positioning for Sun, and to have [four] VTL platforms, one mainframe and [three] open systems based on different technologies, is not advantageous for customers."

FalconStor officials declined to issue a statement, saying through a spokesperson that the company "doesn't comment on OEM partners, so we can't respond to these specific questions [about data deduplication]."
Read more on Business applications