Cisco's move to kill NeoPath shocks users
Cisco confirms all NeoPath products it picked up with the acquisition of this company will no longer be available.
Cisco Systems sent out a document to customers of the newly acquired NeoPath Networks on 30 March informing them that the startup's file virtualization products are being taken off the market immediately, a move that has shocked analysts, panicked users and has competitors targeting NeoPath's customers.

The document, which is available online, says:

"In connection with Cisco Systems acquisition of NeoPath Networks, we are announcing the immediate end-of-sale (EOS) of NeoPath File Director and Fileyzer product families, support contracts, and professional services. Customers with active NeoPath Networks service contracts (as of March 30, 2007) will continue to receive support via NeoPath's existing support processes through the remainder of the stated term of the contract. No new service contracts will be sold and existing service contracts will not be renewed or extended beyond their current expiration dates."

Download this free guide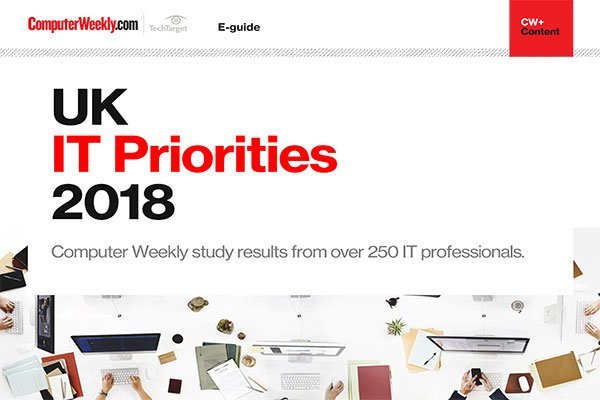 UK IT Priorities 2018 survey results
Download this e-guide to discover the results of our 2018 UK IT Priorities survey, where IT leaders shared with us what they are going to be investing in over the coming 12 months.

By submitting your personal information, you agree that TechTarget and its partners may contact you regarding relevant content, products and special offers.

You also agree that your personal information may be transferred and processed in the United States, and that you have read and agree to the Terms of Use and the Privacy Policy.

Insiders are also now saying the deal for NeoPath, announced 13 March, was for only $40m to $42m, adding speculation that the company's products could be destined for an early grave. "Fire sale prices," one source said. "Not a good sign."

"Something weird is going on here," said Arun Taneja, founder and analyst with the Taneja Group, who said he'd been working with NeoPath since the company's inception and had not been aware of the plan to discontinue the products. "For the life of me I can't understand why NeoPath's products would be end-of -lifed. It's a good product. It's functioning well."

Customers feeling abandoned, confused

Doug Dennis, director of information systems for LogicVision, a customer referenced publicly by NeoPath's marketing team in the past, said he and his company are "appalled by this turn of events".

He said: "I got this direct mailing from NeoPath at 5:20 [Monday] night, after business hours, with a .pdf attached," (the same .pdf link provided above). "Their lawyers did a good job crafting the statement, but to me it basically says, 'we've abandoned you.' "

Dennis said NeoPath technical support had no further information and he has already started "scrambling to find other solutions because this is a necessary product." Among the companies he's looking into is Acopia Networks, which has already begun trying to entice NeoPath customers with a sales initiative that will credit the cost of NeoPath boxes toward new Acopia gear. "I don't want to give the impression we're wrapping every box in dollar bills," said Kirby Wadsworth, senior vice president of marketing and business development for Acopia. So far, he said, Acopia has only been able to find about 10 customers and has had just one customer call so far, according to Wadsworth.

Another NeoPath user, Jim Poehlman, chief information technologist for Ubicom, said that he is not rushing out to look at other products yet, and that he remains optimistic that Cisco will be reworking the products and rereleasing them in the near future. "This could mean they're planning to integrate it into their 6500 chassis or one of their other storage solutions -- that makes sense to me," he said. "Why would you sell something if you're just going to come out in two or three months with a different product?"

If this is Cisco's strategy, it doesn't match that of fellow networking vendor Brocade Communications Systems, which is offering McData Corporation users five years of support on every product, whether it has been discontinued or not. "I don't think it's necessarily a bad thing at this point -- not yet, not until I hear Cisco has completely dissolved the company and all the people in it are doing something completely different, which I don't think they're going to do," Poehlman said.

Meanwhile, however, calls to NeoPath's corporate offices went unanswered on Tuesday -- no operator was available, and NeoPath's vice president of marketing, Ali Zadeh, was no longer listed in the company's dial-by-name directory. Messages for NeoPath CEO Alan Baratz could not be contacted.

"I really don't know what to think right now," Poehlman admitted. He added that if the product line seems destroyed in a month, he would probably look into the Acopia deal.

For his part, Dennis said it's immaterial to him at this point what Cisco's plans are for the product. "Even if they came along in a month with a replacement solution, I don't think I'd be inclined to be interested," he said. "This isn't the way you treat customers."

Lingering questions

Despite what many are interpreting as the writing on the wall, Cisco is keeping totally mum about its specific plans for NeoPath's employees and intellectual property. Cisco spokesperson Lee Davis said: "The [NeoPath acquisition] just closed. It is too early to discuss the roadmap for this technology."

According to Davis, NeoPath came in with 50 customers. "We definitely intend to make use of NeoPath's technology -- we're just going to integrate it with our technology."

Has Cisco communicated with customers about how they might migrate to new equivalent products if Cisco offers them? "It's too early yet to talk about how to migrate," David said.

"We have made private communications to customers -- Cisco has no statement on that," Davis said.

Meanwhile, competitors are hyping the worst-case scenario, Acopia CEO Christopher Lynch has already been quoted publicly saying he does not believe that Cisco intends to replace the NeoPath products, but rather to port the technology to other products, including WAFS. Wadsworth cited previous statements by Cisco that "made it fairly clear that they don't want to compete with their downstream partners," which include EMC Corporation's Rainfinity file virtualization product.

Dan Liddle, vice president of marketing at Attune Networks and formerly with NeoPath, predicted that Cisco will integrate NeoPath's file virtualization into its storage area network (SAN) switches. Attune will not be offering incentives to NeoPath customers, Liddle said, claiming that Attune is more focused on virtualizing CIFS, while "no matter what the marketing spin says," NeoPath is focused mainly on NFS. "It's not necessarily the same market we're after, and we won't be conducting any attention grabbing marketing campaigns," Liddle said.

"However," he added, "if any of NeoPath's customers are looking for help with file virtualization, we're happy to assist them."
Read more on IT for small and medium-sized enterprises (SME)