Government gets tough on software compliance
Trading standards officers will soon have powers to check companies' software licences without warning.
Trading standards officers will soon have powers to check companies' software licences without warning.
The Federation Against Software Theft (Fast) has welcomed an announcement by trade and industry minister Malcolm Wicks that from 6 April new powers under the Copyright, Designs and Patents Act will now be at the disposal of Trading Standards.

Download this free guide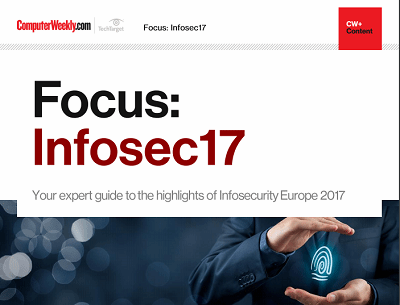 From forensic cyber to encryption: InfoSec17
Security technologist Bruce Schneier's insights and warnings around the regulation of IoT security and forensic cyber psychologist Mary Aiken's comments around the tensions between encryption and state security were the top highlights of the keynote presentations at Infosecurity Europe 2017 in London.
By submitting your personal information, you agree that TechTarget and its partners may contact you regarding relevant content, products and special offers.
You also agree that your personal information may be transferred and processed in the United States, and that you have read and agree to the Terms of Use and the Privacy Policy.
Speaking at the Intellectual Property (IP) Crime Group in London, Wicks confirmed that Section 107A of the Copyright, Designs and Patents Act of 1988 will come into force with £5m of new enforcement funding.
Fast said this was a key recommendation of the Gowers Review of Intellectual Property and has been a key focus of its lobbying activity.
Wicks said, "From 6 April there will be an additional 4,500 pairs of Trading Standards eyes watching counterfeiters and pirates. This may mean more surprise raids at markets and boot sales, more intelligence, more prosecutions and more criminals locked up. IP criminals should know that the UK is not a safe place."
The Gowers Review on Intellectual Property recommended the implementation of section 107A of the Copyright, Designs and Patents Act 1988 should give Trading Standards the duty and the power to enforce against criminal copyright offences.
The Federation understands that Trading Standards will now have a duty to investigate copyright offences and may enter workplaces to inspect software licences, with no warrants or prior notice needed.
The Review also recommended that the penalties for theft over the internet match those for actual theft from a shop or person.
Any successful civil action against a company may also result in damages greater than the subsequent cost of purchasing the correct number of licences, said Fast.
John Lovelock, director general of Fast, said, "Bringing into force Section 107A will make enforcement of copyright the responsibility of Trading Standards, and in theory give enforcement officers the right to conduct a software inspection regime.
"It's time for organisations to get their software compliance with the law addressed. Trading Standards can now come knocking on your door, and you may be the subject of a criminal investigation," said Lovelock.
Screw set to tighten on software misuse

Comment on this article: computer.weekly@rbi.co.uk

Read more on IT risk management