Sun updates Solaris 10 OS
Sun Microsystems has made a series of updates to its Solaris 10 11/06 operating system to enhance efficiency, safety and reliability.
Sun Microsystems has made a series of updates to its Solaris 10 11/06 operating system to enhance efficiency, safety and reliability.
The new move is the latest in a series of new feature announcements that have included virtualisation, security, clustering and performance enhancements. The result, boasts Sun, will be unparalleled benefits for data management and business continuity.

Download this free guide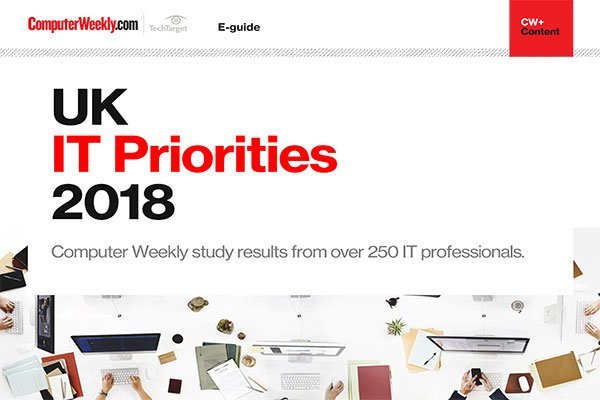 UK IT Priorities 2018 survey results
Download this e-guide to discover the results of our 2018 UK IT Priorities survey, where IT leaders shared with us what they are going to be investing in over the coming 12 months.
"Solaris 10 runs on over 700 systems, including servers from Dell's PowerEdge, IBM's BladeCenter, Hewlett-Packard's Proliant, and Fujitsu Siemens' PRIMERGY product lines," explained Tom Goguen, vice-president of Solaris Marketing for Sun Microsystems.

New security features include Solaris Trusted Extensions, protecting sensitive data and applications using labelled security technology, which was previously only available to highly specialised operating systems or appliances.
This enables customers to add new applications or users without performing extensive analysis or writing complex security policies, while says Sun, maintaining iron-clad security.

Also new is Secure By Default Networking, which automatically configures a customer's system to be impervious to network attacks by disabling many unused services, reducing the network exposure, while leaving the system fully functional for typical use.
Virtualisation improvements include Logical Domains and enhanced Solaris Containers. Using Logical Domains customers can now dynamically provision and run up to 32 OS instances on each UltraSPARC.
Sun will continue to add virtualisation technology to Solaris 10 throughout 2007, most notably with the planned addition of the open source Xen hypervisor, a paravirtualisation technology that presents a software interface to virtual machines.
To expand support for Solaris Containers, the company has also announced improvements to Solaris Cluster, Sun's business continuity and disaster recovery platform for the Solaris 10 OS.

Throughout 2007 HP and IBM will be slugging it out for dominance in the business critical solutions arena and Sun is keen not to find itself squeezed. The new moves are well thought out, addressing the key concerns of greater utilisation of system resources, simplified testing and deployment and improved application security.
Comment on this article: computer.weekly@rbi.co.uk
Read more on Operating systems software