SunGard cuts disaster recovery time
SunGard Availability Services has launched the Electronic Vaulting disaster recovery service.
SunGard Availability Services has launched the Electronic Vaulting disaster recovery service.
In the event of a disaster, customer data stored in Electronic Vaulting can be rapidly recovered at a SunGard site, saving users valuable time in getting their systems up and running again.

Download this free guide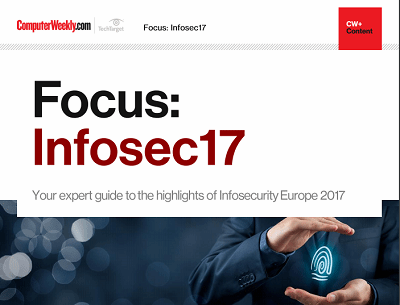 From forensic cyber to encryption: InfoSec17
Security technologist Bruce Schneier's insights and warnings around the regulation of IoT security and forensic cyber psychologist Mary Aiken's comments around the tensions between encryption and state security were the top highlights of the keynote presentations at Infosecurity Europe 2017 in London.
By submitting your personal information, you agree that TechTarget and its partners may contact you regarding relevant content, products and special offers.
You also agree that your personal information may be transferred and processed in the United States, and that you have read and agree to the Terms of Use and the Privacy Policy.
SunGard said full recovery time savings could be up to eight hours and beyond in some instances.
Electronic Vaulting works by sending daily data backups across SunGard's national network for storage at two separate datacentre locations.
The data is held on disc at one of the datacentres, and on tape at the other. Storing the data in two locations helps to protect against the risk of loss of the data at any one site.
SunGard said the approach automated the laborious manual process associated with physically transporting backup tapes to storage centres, and helped organisations to initiate recovery of data from disc without having to wait for the tapes to be returned to their premises.
The Electronic Vaulting service integrates with SunGard's existing portfolio of recovery services, including Enhanced Recovery, Managed IT Solutions, Workplace Recovery and Data Profiling.
Data Profiling helps firms siphon off the most important data to their organisation. SunGard said that its use as part of an Electronic Vaulting implementation could help companies reduce information volumes by about a third, cutting backup and recovery times by a similar amount.
More information:
Backup and disaster recovery software winners
Comment on this article: computer.weekly@rbi.co.uk
Read more on IT risk management