Staff resistant to large-scale change, say councils
Local authority IT directors are in agreement that their employees' resistance to change is the greatest obstacle to starting large-scale shared services projects.
Local authority IT directors are in agreement that their employees' resistance to change is the greatest obstacle to starting large-scale shared services projects.

Download this free guide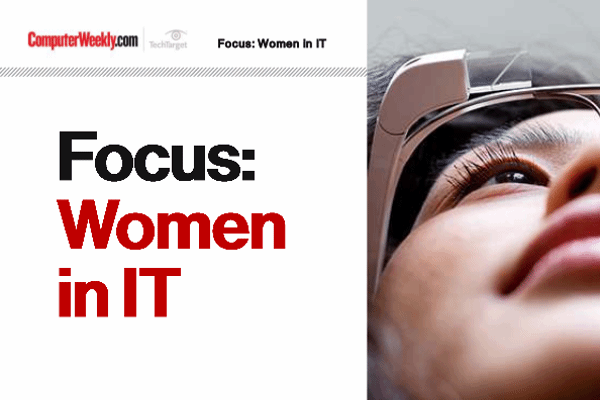 Shifting the landscape of gender and diversity
The number of women in tech in Europe is an average of 16%. This guide offers a collection of articles highlighting some of the prominent issues surrounding increasing the number of women in the IT industry.
Responding to a report from the Society of IT Management (Socitm), which warned councils about the issue of employee resistance to shared services, local government IT chiefs told Computer Weekly the report had it right.
"Shared services are delivered by people, and disheartened people deliver bad services. This is not a reason for avoiding the issue altogether. Councils exist to deliver services, not to employ people," said Steve Williams, corporate head of IT at Sunderland City Council.
The report said, "There will be resistance from teams required to transfer from supporting individual services into a common support service within a single organisation. Transferring teams from multiple organisations will be more problematic."
Councils such as Glasgow, Newcastle and Surrey have already set up common support services for their front-line departments. However, few councils have shared services with other local authorities.
An exception to that rule is Suffolk County Council and Mid Suffolk District Council, which have been sharing finance, HR and IT services since 2004 in a joint venture involving BT.
Suffolk County Council's chief executive, Mike More, said the Socitim report struck a chord as the authorities had encountered "low-level grumbling" since the move.
"If a manager has been used to having an HR team that combines strategic and transactional functions working around the corner from them, how do we convince them that it is more efficient to run HR from a [more remote] shared services centre?" said More.
So far this year, Barnsley, Birmingham, Rochdale and Swansea councils have all transferred employees to external shared services centres, but the employees have mostly been moved to locations close to their old places of work.
Another key project led by local government was the introduction in July of the single non-emergency number in five police force areas in England and Wales. In Northumbria, the project uses shared services centres run by Newcastle City Council and Sunderland City Council to handle calls.
Williams said, "Without taking anything away from the fine project management, the fact that this was a new service made the collaboration much easier."
The Socitm report also warned that central government was failing to give local authorities enough leadership on shared services. "Central government is committed to the economies of scale argument, but to date seems to lack leadership, advice about implementation and ideas to take sharing forward in a pragmatic way," it said.
The Cabinet Office was due to publish a shared services plan for local government - alongside plans for the rest of the public sector - in mid-November, but it has yet to be issued.
Read article on managing change
Comment on this article: computer.weekly@rbi.co.uk
Read more on IT jobs and recruitment