UK faces skills crisis as students abandon IT degrees
The UK is facing a shortage of skilled IT professionals following a sharp decline in the number of graduates studying the subject at university, an industry report has warned.
The UK is facing a shortage of skilled IT professionals following a sharp decline in the number of graduates studying the subject at university, an industry report has warned.

Download this free guide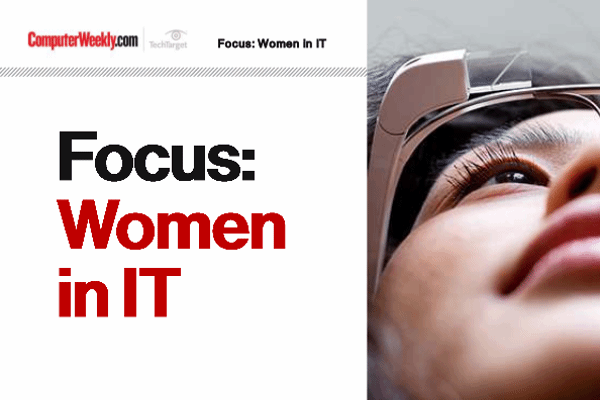 Shifting the landscape of gender and diversity
The number of women in tech in Europe is an average of 16%. This guide offers a collection of articles highlighting some of the prominent issues surrounding increasing the number of women in the IT industry.
By submitting your personal information, you agree that TechTarget and its partners may contact you regarding relevant content, products and special offers.
You also agree that your personal information may be transferred and processed in the United States, and that you have read and agree to the Terms of Use and the Privacy Policy.
Over the past five years, the number of students studying IT has halved to 20,000 a year - far short of the 150,000 new entries needed by businesses.
The report, by Lancaster University Management School, the British Computer Society, and Microsoft, warns that without concerted action, the UK risks losing its position as a leading software development centre.
"The UK faces an acute and growing shortage of high-end skills. But there is an opportunity to confirm the UK as a creative hub," said Matthew Bishop, senior director of Microsoft's platform group.
New research by the group, reveals that software development in in-house IT departments and UK based suppliers contributes more than £20bn a year to the UK economy, far higher than previously thought.
Some £12bn comes from software developed by in-house IT departments for use within their own companies, a figure which has been ignored in government statistics. Within ten years, internal software development by IT departments could account for 1.5% of UK GDP, it predicts.
Employers, universities and the government will need to collaborate to improve the image of IT, if suppliers and IT departments are to find the staff they need in the UK, the report warns.
Around 102,000 IT and software jobs, equivalent to 12% of the total IT workforce, will have been transferred from the UK overseas by 2010. And more companies could be force to look offshore, if the skills supply is not addressed in the UK.
"We are in danger if we don't sort this out of slipping ground, and squandering our own heritage for producing good- quality, innovative students. If we don't get the skilled people, companies will move abroad," said Bola Rotibi, senior analyst at Ovum.
Peter Skyte, national officer for the Amicus trade union, said he was concerned that offshoring would mean existing IT staff losing their jobs in the UK.
"Offshoring is not necessarily a zero-sum game and overall the UK may gain through offshoring. But there will be losers. People will lose their jobs," he said.
Main Recommendations
A rolling programme of research to measure the impact of offshoring on UK software development
Create industry standard certification for high-level software development roles, including software architects
Develop more rigorous certification at every level for software developers to increase the professional image of the industry
Address the wide variation in the quality of degree-level computer science
Improve careers education, particularly for younger children.
Promote success stories of women in the IT profession
Government should track the influx of foreign software developers and outflow of UK software developers
R&D incentives and better investor funding needed for large software companies, and better protection for intellectual property.

Read more on IT jobs and recruitment