IBM delivers open-document format to prevent user data lock-in
IBM says that the new version of its IBM Workplace Managed Client software will support the open-source Open Document Format (ODF) standard.
IBM says that the new version of its IBM Workplace Managed Client software will support the open-source Open Document Format (ODF) standard.
ODF support in the Workplace Managed Client desktop management system will be available early in 2006. The product is set to be aggressively marketed in developing countries and to governmental bodies that do not want to simply standardise on the document formats offered in Microsoft's Office suite.

Download this free guide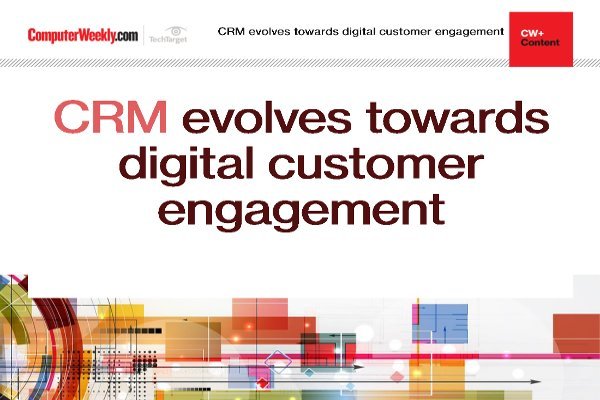 Enhancing digital customer engagement with CRM
Learn about customer relationship management has evolved towards engaging with customers through every channel, with digital at the forefront.
By submitting your personal information, you agree that TechTarget and its partners may contact you regarding relevant content, products and special offers.
You also agree that your personal information may be transferred and processed in the United States, and that you have read and agree to the Terms of Use and the Privacy Policy.
The Indian government has already said it will use ODF to store and manage government data.
Microsoft recently announced that it would release details of the file formats for its forthcoming Office 12 collaboration suite to international standards bodies. This was seen as an attempt by the company to allay some fears in the public sector about data lock-in with the company.
Big Blue said of its ODF support move, "By extending the support of open standards to the desktop, IBM customers can now help protect their organisation's investment in corporate data with consistency, reliability and accessibility in their documents.
IBM said proprietary file formats can force businesses into a perpetual cycle of royalty and licensing fees, where they can find themselves locked into their original software choices just to ensure future access to their documents.
It said open standards such as ODF help ensure interoperability between systems, while documents will be accessible well into the future, regardless of the platform or software used.

The upcoming release of Workplace Managed Client 2.6 will include support for version 1.0 of the ODF standard. ODF is an XML-based standard recently ratified by the Organisation for the Advancement of Structured Information Standards (OASIS) standards body.
The productivity editors within the upcoming version of Workplace Managed Client, including those for word processing, presentation graphics and spreadsheets, will support the ability to import, export and rewrite files saved within ODF.
"The ODF standard is a key development in the management of corporate data and documents – organisations should not have to purchase any particular vendor's software product to access their own data.
"The ODF standard ensures that key information like financial records, government contracts, payroll data and other corporate information is usable and accessible, regardless of software platform," said Michael Rhodin, IBM general manager of Workplace, portal, and collaboration products.
Read more on Business applications