Time to stop compulsive outsourcing
Industry analyst Gartner has urged businesses to "end compulsive outsourcing" in a new book launched at its Congress in Cannes.
Industry analyst Gartner has urged businesses to "end compulsive outsourcing" in a new book launched at its Congress in Cannes.
The advice comes as major businesses continue to pull out of outsourcing deals to bring IT services back in-house. Last month supermarket giant Sainsbury's dropped a £2.1bn, 10-year outsourcing agreement with Accenture, five years before it was due to end.

Download this free guide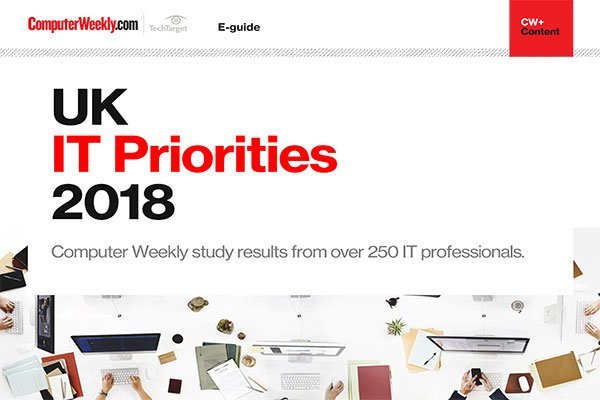 2018 UK IT Priorities survey results
IT organisations in the UK and across Europe are starting to accelerate the move to the cloud. Read more about the key areas in which senior IT managers are planning to invest in over the next 12 months.
The increasing trend towards "insourcing" has also seen US banking firm JP Morgan and financial services company Prudential bring their IT services back in-house. Local authorities, such as east London's Tower Hamlets, have also ended outsourcing agreements.
Gartner is urging CIOs to get on the "multisourcing" bandwagon and look beyond "quick-fix" cost-cutting measures and instead enable capability building, global expansion, increased agility and profitability.
A first step is to stop their compulsive outsourcing.
Linda Cohen, vice-president of Gartner and co-author of "Multisourcing: moving beyond outsourcing to achieve growth and agility", said: "Chaotic and compulsive outsourcing creates as many challenges as it solves.
"Furthermore, in many cases, the problems are caused by the immaturity of the organisation's sourcing practices rather than being the fault of the service provider. Organisations learn too late that managing external services requires vastly different competencies than managing the same, internally provided services."
Gartner attacks a series of "myths" about the benefits of outsourcing, including the idea that sourcing decisions can be made independent of business strategy, and that outsourcing offers economies of scale.
Gartner also tackles "the myth of sourcing competency", warning that many organisations believe they have the expertise to manage complex sourcing environments, even when they have never done it before.
Cohen said the multisourcing approach involved the creation of a sourcing strategy tightly linked to overall business strategy and monitored through a company-wide governance system. "Companies need new approaches to sourcing strategy, sourcing governance, sourcing management, service provider selection and service measurement," she said.

Read more on IT outsourcing