Virtualisation helps IT pros ease patching pain
IT managers are learning that using desktop virtualisation software to patch their enterprise desktops has the potential to save time, money and energy.
IT administrators can catch a break from the seemingly endless task of patching if they're willing to use virtualisation software at the application level.

Several IT directors who recently deployed such software have found that their patching duties could be done faster and were easier to carry out.

Download this free guide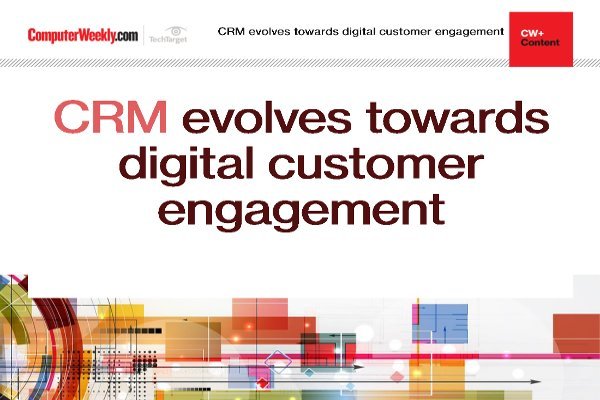 Enhancing digital customer engagement with CRM
Learn about customer relationship management has evolved towards engaging with customers through every channel, with digital at the forefront.

By submitting your personal information, you agree that TechTarget and its partners may contact you regarding relevant content, products and special offers.

You also agree that your personal information may be transferred and processed in the United States, and that you have read and agree to the Terms of Use and the Privacy Policy.

Virtualisation software runs like an application on a computer, separate from the operating system, and, by doing so, it avoids hardware and software incompatibility problems. Because the software runs separately from the operating system, different versions of operating systems or other applications can run at the same time.

Suppliers with virtualisation products that work at the application layer include Altiris, Citrix Systems and Softricity, which was recently acquired by Microsoft.

At Alamance Regional Medical Centre in the US, where Softricity's Softgrid platform is used in virtualising applications, the patching process has really improved, according to Andy Gerringer, the centre's senior network administrator. The centre has 2,200 users, including doctors, nurses and administrators, as well as 75 different software applications.

Once the applications are virtualised, then one "install" that upgrades or patches does the same for all users of the application, saving an enormous amount of time and energy, he said.

"The immediate and obvious benefit for an IT department is time savings," Gerringer said. "Another benefit of time savings is regression testing. Testing applications for compatibility with other applications can be very time consuming."

By using Softgrid, this regression testing is eliminated because the applications are not physically installed together, Gerringer said. "They live as completely separate entities and cannot interfere with one another. Patching or upgrading can be lumped into this category too." Only a single instance of the "installed" application is used, so only one instance needs be tested, he said.

Rick Mickool, executive director of information services for Northeastern University in the US, said that he has also found that his department spends a lot less time on regression testing.

"It also means patching is centralised and becomes easier and faster," said Mickool.

In an academic setting, professors use different versions of applications, and virtualisation software makes it possible to accommodate all of them quickly, he said.

For Joseph Gimigliano, associate director of architecture and security at pharmaceutical company Purdue Pharma in the US, virtualisation software has meant his department can reduce the number of Citrix servers it has, which were dedicated to various applications. Fewer servers mean that less money is spent on maintenance, he said.

And with Microsoft's recent acquisition of Softricity, Gimigliano said he is anticipating price reductions because Microsoft is likely to integrate the technology and produce the software more efficiently.

Many companies are seeing the benefits of virtualisation software because they can reduce their capital expenditures, said Stephen Elliot, an analyst at IDC. Other benefits include the flexibility it provides to IT departments and the ability to see which applications are running on each machine, he said.

"Virtualisation is the way to go," said Mickool about recommendations he makes to his peers at other institutions. "I highly recommend it, and I really think that in the next few years you'll see it more and more."

This article originally appeared on SearchWinIT.com.
Read more on Business applications