Downtime: In the spirit of the season - let's talk business
The wacky world of IT
In the spirit of the season - let's talk business
Downtime was peering anxiously at the calendar this week and realised that the so-called festive season is nearly upon us.
But if endless guzzling of mulled wine and nursing covert hangovers is not quite the ticket, the thought of a "Christmas webcast" does not exactly fill us with joy either.

Download this free guide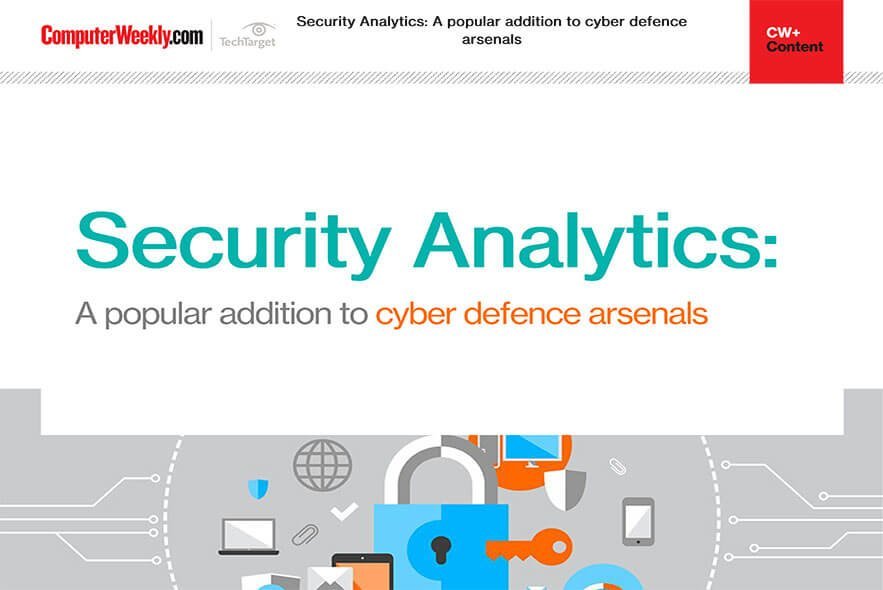 How to improve your cyber security with security analytics
Download this e-guide to read how many firms are looking to security analytics to keep abreast of the ever-evolving world of cyber threats. With traditional approaches to cyber security proving less effective against increasingly sophisticated and automated cyber-attacks, security analytics may well be your knight in shining armour.
Unfortunately, that is what online search company Planalytics has just invited us to, and apparently - just like the festive season itself - it is an annual pleasure.
But while the opportunity "to join industry experts to discuss business weather intelligence and find out what it can do to drive real benefits for your business" stands out among the more typical "get drunk with us" invites, it is not quite irresistible, is it?
Had a more baffling festive invite? We'd love to hear from you.
Have you tried the coffee and chewing gum method?
One reader, Derek Gatherer, was moved to write to us this week after reading an account of agile programming techniques in the news pages of CW - a section of the magazine that Downtime cannot help but view with suspicion.
"More traditional methods ought not to be neglected," said the straight-talking Gatherer.
"I worked for a Dutch pharmaceutical company and we used the following technique:
(a) Every hour, on the hour, drink 500ml of strong Dutch coffee
(b) Take six pieces of chewing gum - the modern, more pungent flavours are the best - and place in mouth and masticate at 2Hz (or as fast as possible) for one hour
(c) Repeat two-step process all day."
According to Gatherer, "The level of concentration produced by this technique is, in my experience, unsurpassed. When programmers start to rock in their chairs, you know it is really taking effect.
"I now work in academia and unfortunately no longer use it, since they do not provide the free coffee. I have to admit I am not the programmer I used to be, but I can say that my ulcer has cleared up."
Sorry about your website, I'm afraid it's been nicked
More evidence that IT's largely justifiable obsession with electronic security is sometimes at the expense of physical security threats arrived last week, with the news that a Level 3-owned datacentre used by several ISPs was hit by a common burglar who removed router cards from equipment.
A chastened Level 3 was forced to admit to customers that the security breach, which saw cards "removed without authority from live equipment," had led to the loss of IP and voice services to several customers.
Downtime recommends that Level 3 invests in some large locks - or maybe guard dogs could roam our datacentres?
Will Boiled Beans be a carrot foroutsourcing?
You've just got used to the idea that your job is being outsourced to Bangalore, leaving you to head for the local B&Q to find a replacement position. Now you discover that it is not Bangalore after all: it is Boiled Beans Town that may be taking over your prized role.
The city fathers (and mothers) of Bangalore want to follow Mumbai's example and throw off the vestiges of colonialism with a more authentic name - so Bangalore is set to become Bengaluru, deriving from the original name Benda Kaal Ooru, or Boiled Beans Town.
Needless to say, Indian offshoring firms like Wipro are less than happy with the idea. Turning Bangalore into an international brand name took years and they do not want to see their efforts wasted - even if Boiled Beans Town has a certain ring to it.
Contribute to Downtime
If you have a funny IT-related story, we want to hear from you.
E-mail cwdowntime@rbi.co.uk
Comment on this article: computer.weekly@rbi.co.uk



Read more on IT risk management