Mozilla fixes browser and e-mail bugs
Ten bugs in the open-source Mozilla browsers and e-mail application have been fixed by the release of new versions of three...
Ten bugs in the open-source Mozilla browsers and e-mail application have been fixed by the release of new versions of three products.
Some of the vulnerabilities could allow attackers to run malicious code on a user's PC via e-mail, a specially crafted vCard or a malformed graphic on a website, Mozilla Foundation project leaders said.

Download this free guide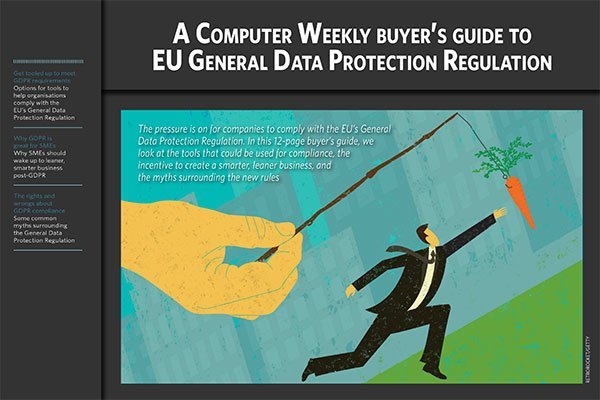 Computer Weekly's Buyer's Guide to GDPR Part 2
In this 12-page buyer's guide, we look at the tools that could be used for compliance, the incentive to create a smarter, leaner business, and the myths surrounding the new rules.
By submitting your personal information, you agree that TechTarget and its partners may contact you regarding relevant content, products and special offers.
You also agree that your personal information may be transferred and processed in the United States, and that you have read and agree to the Terms of Use and the Privacy Policy.
The bugs are fixed in Mozilla 1.7.3, Firefox 1.0PR and Thunderbird 0.8, released this week. An advisory from Danish security firm Secunia said the flaws were "highly critical", its second-highest rating.
This week's patches, detailed on Mozilla's website, are the most serious to affect Firefox so far, according to security researchers.
The only other highly critical bug in Firefox was a flaw in the browser's libpng component (also patched in Mozilla and Thunderbird), revealed last month, that may have allowed an attacker to take over a system via a malicious graphic.
The worst of the bugs are problems displaying vCards and bitmap image files, and an error involving malformed links. An attacker could cause a buffer overflow by sending an e-mail containing a specially crafted vCard and then potentially execute code, but only if the e-mail were displayed in the preview pane of Mozilla Mail or Thunderbird.
An attacker could trigger an integer overflow in the browsers or e-mail readers via an overly wide bitmap image in a website or an e-mail, also allowing the execution of code. A link using non-ASCII characters in the hostname could be exploited via a website or an e-mail to trigger a buffer overflow and execute code.
The fixes accompany the release of the Firefox 1.0 preview release, a nearly-finished version of the project's next-generation browser. The Mozilla browser and Thunderbird e-mail reader were also fixed.
The Mozilla team is hoping recent security concerns about Microsoft's dominant Internet Explorer browser will spur adoption of Firefox 1.0, when it is released, as a safer alternative.
Matthew Broersma writes for Techworld.com
Read more on E-commerce technology