Storage appraisal service promises to save £20,000
Tape and disc storage manufacturer StorageTek said it can save companies at least £20,000 on their storage networking costs, with...
Tape and disc storage manufacturer StorageTek said it can save companies at least £20,000 on their storage networking costs, with its new three-to-five day appraisal service.

Download this free guide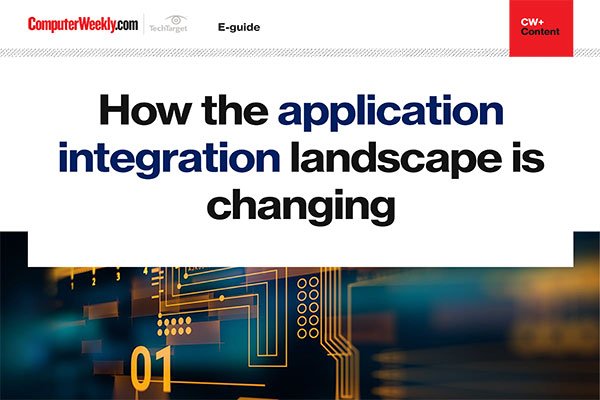 8 ways in which the application integration lanscape is evolving
We take a look at how technologies like Distributed Computing and the Common Object Model have been refined into web services, service-oriented architecture and composable applications and microservices.
By submitting your personal information, you agree that TechTarget and its partners may contact you regarding relevant content, products and special offers.
You also agree that your personal information may be transferred and processed in the United States, and that you have read and agree to the Terms of Use and the Privacy Policy.
The service costs around £10,000, but is free if the firm does not immediately make twice that in savings.
As part of the appraisal, storage experts go into a customer's datacentre, evaluate the storage infrastructure, offer quick recommendations and help plan an information lifecycle management (ILM) strategy.
ILM uses intelligent software to automatically move data onto the most appropriate storage platform, based on policies set by the storage network manager.
StorageTek's director of corporate strategy, Iñigo Lopez, cited one customer who used a more in-depth version of the appraisal service. The large UK retailer had 32TBytes of storage but was only actively using 3TBytes. 24TBytes was used for copies of copies of data, said Lopez.
He added that by implementing virtualisation and archiving, the retailer will now not need to upgrade its storage for three years, which will save more than $3.2m.
Claus Egge, program director of European storage systems research at analyst IDC, said, "Paying for engineers to come into your data centre to review your storage network is likely to be money well spent." But he added, "Information lifecycle management is still out there on the horizon, but not here or now."
"There are lots of point products from different suppliers, but not many easy-to-implement ILM-in-a-box solutions. Disc suppliers don't have the incentive to talk about true ILM because it cuts into their disc sales," Lopez added.
StorageTek rival EMC recently released a number of ILM products, including Celerra FileMover. EMC executive vice-president, Howard Elias, said EMC was building more ILM features into its products this year.
ILM promises to significantly cut storage hardware costs, but few organisations have implemented it yet, said Lopez. He added that businesses are vastly overspending on disc storage, and need to use their resources more efficiently.
"We believe disc suppliers have oversold and customers have overspent on primary disc storage. Information grows at a fast rate - 30% or 40% a year. Adding more discs is an easy solution, but expensive," said Lopez.
Read more on Integration software and middleware