Apple Mac creator dies
Jef Raskin, the man who launched the Apple Macintosh project at Apple Computer, has died of cancer, aged 61.
Jef Raskin, the man who launched the Apple Macintosh project at Apple Computer, has died of cancer, aged 61.
Raskin joined Apple as employee number 31 and created the Apple Macintosh, which was commercially launched in 1984.
Raskin was a firm advocate of computer design that made it easier for users to operate computers, hence the addition of a mouse and graphical user interface with the Mac.

Download this free guide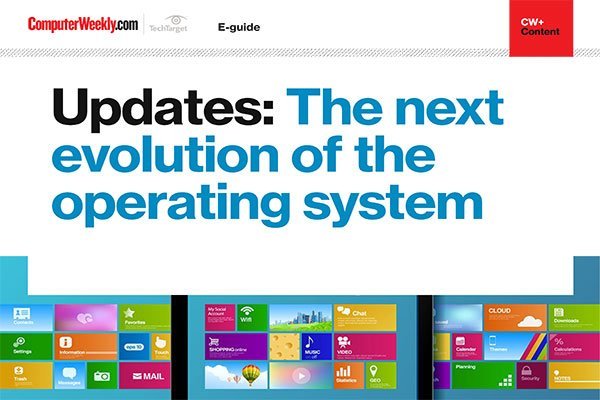 Software Updates: Our latest e-guide is available for your device. Download now?
See how operating systems are evolving with the help of continuous updates and learn about how the Spectre and Meltdown microprocessor flaws have led to improved, more secure processors being released and how Microsoft is evolving its Windows desktop operating system.
By submitting your personal information, you agree that TechTarget and its partners may contact you regarding relevant content, products and special offers.
You also agree that your personal information may be transferred and processed in the United States, and that you have read and agree to the Terms of Use and the Privacy Policy.
Like many leading computing designers and developers Raskin was a regular visitor to the Xerox PARC (Palo Alto Research Centre) in the 1970s, where the development of a computer mouse and a GUI was explored in prototype machines.
It is often suggested that Apple used the ideas developed at PARC to launch its revolutionary computers, and that Microsoft jumped on the GUI "click and drop" bandwagon with its first Windows system, following Apple's initial success.
Raskin fell out with Apple before the commercial launch of the Macintosh. He then went on to launch an unsuccessful rival PC with Canon which contained many of the same technical ideas as the Mac.
In 2000, Raskin published the book, The Humane Interface, and coined the term "cognetics" - what he described as "the ergonomics of the mind", and transforming interface design into an engineering discipline with a rigorous theoretical framework.
This book has been translated into more than nine languages and has become the standard text for more than 100 computing courses around the world.