UCL introduces security course for postgrads and IT professionals
University College London is to offer a post-graduate course in information security to cater for those with business and...
University College London is to offer a post-graduate course in information security to cater for those with business and industry experience, as well as recent graduates.

As a result of the demand for IT security skills, UCL will offer the course, initially full-time, to 10 students from September this year.

Download this free guide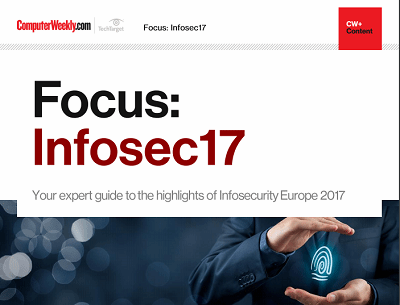 From forensic cyber to encryption: InfoSec17
Security technologist Bruce Schneier's insights and warnings around the regulation of IoT security and forensic cyber psychologist Mary Aiken's comments around the tensions between encryption and state security were the top highlights of the keynote presentations at Infosecurity Europe 2017 in London.
By submitting your personal information, you agree that TechTarget and its partners may contact you regarding relevant content, products and special offers.
You also agree that your personal information may be transferred and processed in the United States, and that you have read and agree to the Terms of Use and the Privacy Policy.
Although applicants will be expected to have a strong academic background in maths or electronic engineering, applicants would be considered from a business background if they could show the right supplier qualifications or business experience, said Ingemar Cox, professor of computer science and director of UCL Adastral Park Campus, which will offer the new courses.

Although UCL will make 10 full-time places available this year, the course will be expanded to about 30 students and also cater for part-time study.
"Once the part-time courses become available, we expect to get more people from industry and business applying," Cox said.

However, he said whether students from business were accepted could depend on the courses they choose. For example, the cryptography course has a demanding mathematical content, Cox said. But the college offers refresher courses in the summer prior to the start of term to help students who are rusty in certain disciplines.

Course fees for the MSc are £13,000, which includes a research project. A shorter diploma is available for £10,000, which excludes the project work.

Worldwide demand for information security professionals is predicted to more than double by 2008 to 2.1 million, according to research firm IDC. This represents annual growth rates of 11.4% for Europe, 12% for the Americas and 18.3% for Asia Pacific. These jobs will vary in the level of mathematical, technical and business skills they require.

Course leader Yvo Desmedt is a world leader in cryptography, and Cox is and expert in digital rights management. "With additional help from the mathematics department, there is a great deal of expertise behind this course," Cox said.
Read more on IT risk management