ERP win for 64-bit Linux
Kelvin Hughes, a global supplier of navigation products, is preparing to deploy the IFS enterprise resource planning system on a...
Kelvin Hughes, a global supplier of navigation products, is preparing to deploy the IFS enterprise resource planning system on a 64-bit Itanium-based Linux system.

Download this free guide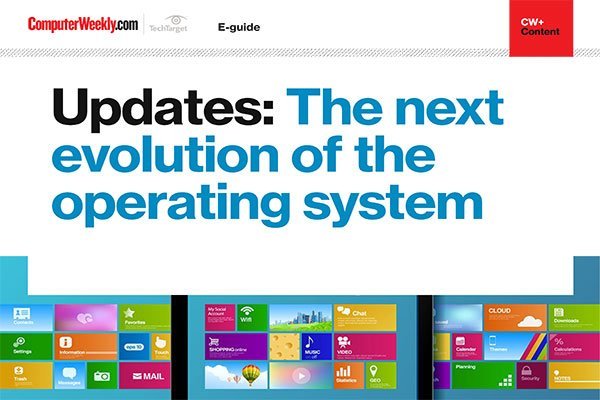 Software Updates: Our latest e-guide is available for your device. Download now?
See how operating systems are evolving with the help of continuous updates and learn about how the Spectre and Meltdown microprocessor flaws have led to improved, more secure processors being released and how Microsoft is evolving its Windows desktop operating system.
By submitting your personal information, you agree that TechTarget and its partners may contact you regarding relevant content, products and special offers.
You also agree that your personal information may be transferred and processed in the United States, and that you have read and agree to the Terms of Use and the Privacy Policy.
The company is replacing its 20-year old MAS manufacturing resource planning system with IFS. It said it needed to replace the MAS system, which was running across three separate Unix systems, because it could not provide the business with reports.
The legacy system's database is not compliant with the ODBC middleware specification used by modern SQL reporting tools.
The new software will be used to streamline and automate manual processes at Kelvin Hughes. It will also be used to give the company greater visibility of worldwide resources and allow it to schedule deliveries more accurately.
The planned implementation represents an important step for Linux, as the open source operating system gains wider acceptance among enterprise users.
Noel Billing, ERP project manager at Kelvin Hughes, said, "We are keen on Linux as we have a Linux skills base and there is a cost benefit of using Linux over Unix."
Billing said Linux was still not widely adopted in the UK, but he did not perceive this as a risk because Hewlett-Packard and IFS worked on validating the Linux configuration prior to the company buying the products.
Following a three-month validation of IFS during the summer of 2004, implementation began in November. The company has just finished training the project team and has started running workshops where a team of eight staff, taken from the business, work on configuring the business processes IFS will need to support.
The IFS software will be installed on a dual-processor HP Itanium-based server running Red Hat 3.0 which connects to an Oracle 10g RAC (Real Application Cluster) database running across a storage area network.
The company began installing the IFS ERP system in November 2004 and hopes to have it fully up and running by November 2005.