Co-op to make £1m a year savings in networking contract with BT
The Co-op is set to save £1m a year on network costs after signing a five-year £21m deal with BT to implement a single wide area...
The Co-op is set to save £1m a year on network costs after signing a five-year £21m deal with BT to implement a single wide area network (Wan) to connect its three business divisions.

Under the terms of the deal, BT has connected the Co-op's 70,000 staff in 3,500 locations UK-wide via a Wan that will link its food retail, travel, pharmacy, funeral and farming operations.

The group needed to connect all of its businesses via one network to deploy group applications such as Oracle's enterprise resource planning suite, which includes its Database 9i and Financials HR and payroll system.

Ian Stringfellow, the Co-operative Group's head of infrastructure, said the retailer estimated it would save £1m a year because it would only pay for the rental of one network instead of three.

Cost was not the only driver. The use of different IP addresses for the Co-op's different business sectors was causing connectivity problems and network clashes, said Stringfellow. "It is much easier for us to support now with just one network," he added.

The retailer considered an infrastructure project in 2003. The first stage began last year and has been completed this month.

"Over time the different businesses within the group developed their own networks and systems. This created difficulties consolidating our infrastructure as each business unit was disparate and required different services," Stringfellow said.



Download this free guide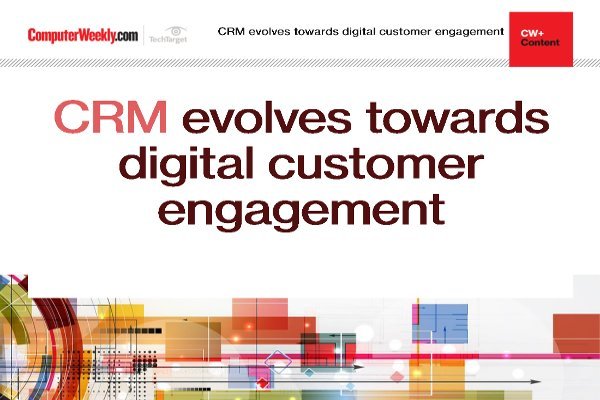 Enhancing digital customer engagement with CRM
Learn about customer relationship management has evolved towards engaging with customers through every channel, with digital at the forefront.
By submitting your personal information, you agree that TechTarget and its partners may contact you regarding relevant content, products and special offers.
You also agree that your personal information may be transferred and processed in the United States, and that you have read and agree to the Terms of Use and the Privacy Policy.
Co-op on the move with travel system
The Co-op is installing a £5m real-time sales information system to support its web travel services. Travelcare, the high street arm of the Co-operative Group, is using Comtec's management system. The Co-op Bank has also invested in software from IBM and Searchspace to help it to detect suspicious transactions and comply with anti-money laundering regulations.

Last September the retailer ended a three-year legal battle with Fujitsu Services over the failure of a Globalstore electronic point of sale system installation in an out of court settlement. The company was suing Fujitsu Services for £11m.
Read more on Business applications