Jail terms for DRam price fixers
Four executives at German memory supplier Infineon and its US subsidiary pleaded guilty to charges of illegally setting prices...
Four executives at German memory supplier Infineon and its US subsidiary pleaded guilty to charges of illegally setting prices for PC memory chips, the US Department of Justice (DOJ) announced Thursday.

Download this free guide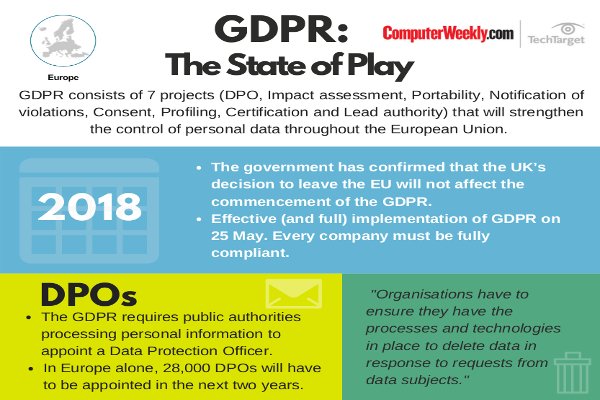 Infographic: GDPR - The State of Play
Get the latest information on how GDPR is going to affect your business and how to avoid any unwanted fines with this simple infographic.
The sales executives admitted to a scheme to artificially set prices for DRam memory with other co-conspirators, who were not named. Their sentences include jail time and substantial fines.
Two of the executives worked at Infineon's headquarters in Munich. Heinrich Florian, Infineon's vice-president for sales, marketing, and logistics and vice-president for marketing and logistics during 2001 and 2002, will serve a six-month prison sentence and pay a $250,000 (£129,295) fine.
Gunter Hefner, vice-president of sales for memory products, will spend five months in prison and pay a $250,000 fine for his role in the scheme during that period.
The other two executives worked at Infineon North America's California office.
Peter Schaefer was vice-president of marketing, sales and logistics during 2001 and 2002, and will serve a four-month prison sentence for his role in the conspiracy.
T Rudd Corwin was vice-president for customer marketing and sales of memory products from 1999 to 2002, and will serve a four-month sentence for price-fixing activities during those years. Both will also pay a $250,000 fine.
Two of the four executives have left Infineon or are in the process of doing so, said Christoph Liedtke, an Infineon spokesman in the US. The other two have been assigned to other positions. Infineon will not comment on which executives have left the company, he said.
The DOJ has been investigating allegations of DRam price fixing since 2002. Earlier this year Infineon pled guilty to corporate price-fixing charges and agreed to pay a $160m fine.
"These four executives are the first to plead guilty to a charge of fixing prices in what is still a very active and far-reaching investigation into anti-trust violations in the DRam industry," said Scott Hammond, the DOJ's director of criminal enforcement in the anti-trust division.
The four executives admitted to participating in meetings with co-conspirators to discuss the prices of DRam, exchange information about sales to PC customers and agree upon prices for DRam chips.
The PC customers affected by the price-fixing activities included Dell, Compaq, Hewlett-Packard, Apple, IBM and Gateway.
An executive at DRam supplier, Micron Technology, pleaded guilty in January to obstruction of justice with regard to the DOJ's investigation of price-fixing allegations.
Court documents filed as part of a separate dispute between the DRam suppliers and memory designer Rambus indicated that Samsung and Hynix Semiconductor were also involved in price-fixing activities along with Micron and Infineon, but as yet no action has been taken against those companies or individuals within them.
"Infineon has taken aggressive steps to clarify compliance requirements with the US anti-trust law and to strengthen our global training programmes in order to ensure that issues like these do not arise again.
"We continue to fully co-operate with the ongoing DOJ investigation," the company said.
Tom Krazit writes for IDG News Service
Read more on IT legislation and regulation