Sex spammers targetted in Microsoft lawsuits
Microsoft is taking legal action against people it claims are responsible for spam e-mail campaigns, particularly those who send...
Microsoft is taking legal action against people it claims are responsible for spam e-mail campaigns, particularly those who send out unsolicited and sexually explicit e-mail.

Download this free guide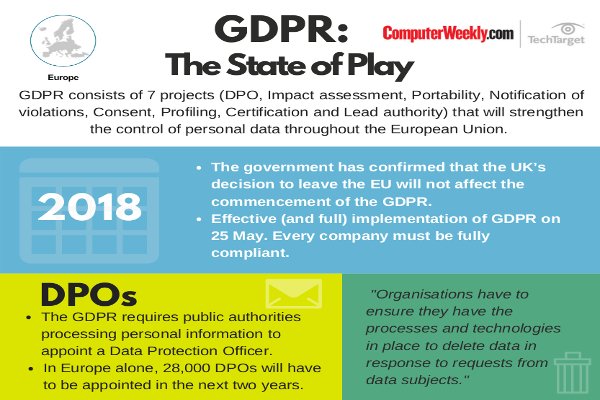 Infographic: GDPR - The State of Play
Get the latest information on how GDPR is going to affect your business and how to avoid any unwanted fines with this simple infographic.
The has company filed seven lawsuits against individuals it accuses of sending hundreds of thousands of spam e-mails with sexually explicit content that is easily viewed in the e-mail.
The spam campaigns violate provisions of the US Controlling the Assault of Non-Solicited Pornography and Marketing (Can-Spam) law, including a so-called "brown paper wrapper" rule that requires e-mail containing sexually explicit content to be labelled as such and to prevent sexually explicit content from being viewed when the e-mail is initially received.
In addition to the "brown paper wrapper" violations, the e-mail in question does not adhere to other Can-Spam provisions, including those that mandate accurate subject lines, a physical mail address for the sender and easy unsubscribe options for unsolicited commercial e-mail.
The US Federal Trade Commission (FTC) adopted a rule requiring spam containing sexually oriented material to contain the label "SEXUALLY-EXPLICIT" in the subject line in April.
At the time, the FTC likened the requirement to putting an electronic "brown paper wrapper" around raunchy spam and said that spammers who ignore the law risk fines.
The rule is designed to protect e-mail recipients from graphic and unsolicited sexual images. The labels make it easier to spot and filter out such messages before they land in a recipient's inbox.
In addition to the label, explicit spam must include a valid postal address for the sender, the FTC said.
Microsoft alleges that the e-mail messages were being sent through compromised computers around the world.
The lawsuits are the latest of 86 the company has filed in the US, including one against a spammer allegedly using e-mail to solicit for a Korean-language adult website.
In October, the company joined other leading internet service providers in a round of anti-spam lawsuits related to non-sexual content, alleging that one named and two unnamed defendants e-mailed millions of messages advertising herbal growth supplements, mortgage services and get-rich-quick schemes that violated provisions of Can-Spam.
Paul Roberts writes for IDG News Service
Read more on IT legislation and regulation