Yahoo and SBC extend partnership and plan new services
Yahoo and SBC Communications have agreed to collaborate to extend some of the online services and content they currently provide...
Yahoo and SBC Communications have agreed to collaborate to extend some of the online services and content they currently provide to PC users to mobile phones and home entertainment devices.

Download this free guide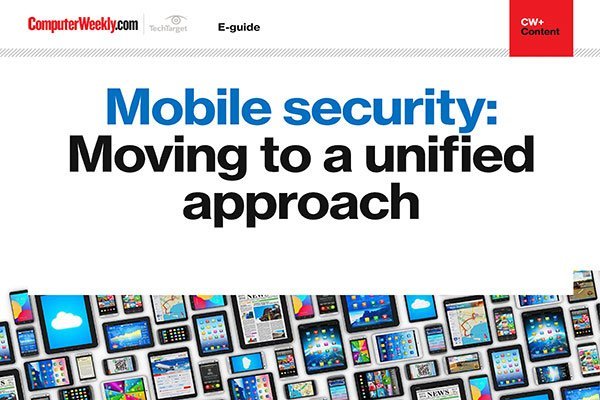 3 expert insights into how mobile security is evolving for business
Download this e-guide to read expert insights into how the current trends in mobile security strategy are showing a move from mobile device management, to enterprise mobile management and unified endpoint management - indicating an evolution towards a unified approach to mobile security.
By submitting your personal information, you agree that TechTarget and its partners may contact you regarding relevant content, products and special offers.
You also agree that your personal information may be transferred and processed in the United States, and that you have read and agree to the Terms of Use and the Privacy Policy.
The two companies, which have provided co-branded digital subscriber line (DSL) and dial-up internet service since 2002, announced they have agreed to continue that partnership and extend it with new services that will be available next year.
Subscribers to the co-branded DSL and dial-up services receive not only internet access, but also a variety of complementary services, such as e-mail, security tools and multimedia content.
The planned new services include:
Project Lightspeed and Home Entertainment, for extending to home entertainment devices, such as television sets and stereo equipment, Yahoo-SBC services and content, such as video on demand, internet radio and online photos.
Cingular Wireless, for extending Yahoo-SBC content and services to Cingular Wireless subscribers.
SBC FreedomLink Wi-Fi, for integrating Yahoo-SBC content and services with the SBC Wi-Fi service.
The companies' initiative is a clear attempt to move internet services and broadband content beyond a PC's boundaries. Users increasingly expect to have access to internet services and content from wireless devices and consumer electronics products.
A race is brewing in the internet protocol television segment between Yahoo and Microsoft's MSN, with Yahoo grabbing an early lead, one analyst said.
"I see IP TV as a venue for all types of new content," said Allen Weiner, a Gartner analyst. Weiner predicted that Yahoo would begin "creating all kinds of new content" in the future, both as a TV producer and as a TV network.
Microsoft's MSN is in a position to challenge Yahoo, but "Yahoo is well ahead of MSN" in this space right now, Weiner said.
The companies did not provide information on when next year these services might be available or at what price.
Juan Carlos Perez writes for IDG News Service
Read more on Mobile hardware