Wireless company to sell secure wired ports
Aruba Wireless Networks has launched a version of its wireless "grid point" product - but without the wireless.
Aruba Wireless Networks has launched a version of its wireless "grid point" product - but without the wireless.
The Ethernet grid point is a £150 Ethernet socket that is controlled by a central Aruba switch, much like the company's wireless access points and so-called grid points, launched in August. The benefit over existing sockets is that it allows authentication and IDS, without having to invoke 802.1x, explained the company.

Download this free guide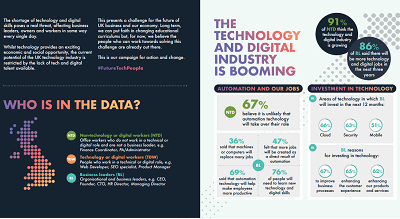 Infographic: Future-proofing UK technology
The current potential of the UK technology industry is restricted by the lack of tech and digital talent available. Read through this challenge for the future of UK business and our economy.
"Users were asking us to adapt our solution to wired ports," said Keerti Melkote, vice-president of marketing at Aruba.
The Aruba wireless solution includes the means to quarantine laptops, and companies want to extend this to wired ports where laptops - both their own and those owned by visitors - might be connected.
Although 802.1x authentication is available for free on most wired switches, he believes that this solution is needed because of issues in rolling out the solution.
"802.1x only goes so far in meeting the requirements," he said. "There are many issues: once you upgrade a port to 802.1x, you pretty much disable every other kind of user, so customers have to carve up their networks."
He also claimed that employees upgraded to get 802.1x access can no longer get access to non-802.1x ports.
Because of the variety of users (guests and contractors for instance), most corporate Lans have some VLans with no 802.1x, he said, and these need securing by other means.
The Aruba switch can hand control those ports right to a specialist switch, where authentication, IDS, anti-virus and other services can be centralised - many of them provided by third parties, such as Fortinet for anti-virus, or Sygate Technologies for integrity checks.
"We're certainly not doing a wireless exit strategy," said Melkote. "It extends mobile security to wired ports. It's a really easy way to get into a larger market."
He believes that most companies only need to add the £150 Ethernet grid point to between 10% and 20% of their ports, particularly those in public areas. "We do believe in the primary connection becoming wireless over time."
Peter Judge writes for Techworld.com