CBI calls on government to help firms plan for disaster recovery
The Confederation of British Industry is calling for government action to help businesses prepare for the risks of terrorism and...
The Confederation of British Industry is calling for government action to help businesses prepare for the risks of terrorism and cybercrime.

Digby Jones, head of the CBI, said businesses needed better information and government support to help them manage the potential risks.

Jones was speaking as the CBI and security firm Qinetiq published research which revealed that, despite overhauling their business continuity plans, 60% of companies have concerns about whether they are prepared to cope with a disaster.

"The risk assessment process in a business would be much improved if there was greater transparency from government and other key agencies. Britain needs to have more confidence that it is getting its contingency planning right," he said.

The CBI research, based on interviews with the chief executives and directors of 100 companies, found that security has become a board room priority for firms over the past two years.

Some 66% of companies have appointed chief security officers during this period, with 20% of these holding positions on the board. Strategic overhauls of their business continuity plans have been carried out by 66% of firms.

More than 80% of companies have overhauled their IT and network security, and 50% have invested in improving the security of their mobile and wireless data, the survey found.

Pauline Neville Jones, chairman of Qinetiq, said the Home Office, police and security specialists needed to provide more help for businesses.

"It is not surprising that six in 10 companies have residual concerns about their preparedness. In the absence of relevant guidelines and measures, they cannot be sure that their resources and budgets are being used to the greatest effect," she said.

Reasons to worry

Download this free guide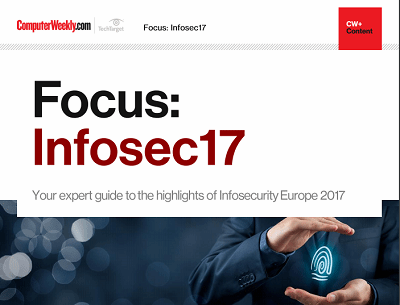 From forensic cyber to encryption: InfoSec17
Security technologist Bruce Schneier's insights and warnings around the regulation of IoT security and forensic cyber psychologist Mary Aiken's comments around the tensions between encryption and state security were the top highlights of the keynote presentations at Infosecurity Europe 2017 in London.
23% of firms have not tested their business continuity plans

20% of companies feel their plans are inadequate

15% of firms are concerned about the reliability of their IT back-up.
Source: CBI

Plugging security holes in SME PCs

A three-year campaign to plug security holes in PCs used by millions of small businesses and home users is due to be launched this week.

The £2m Endurance campaign, backed by government, businesses and the police, aims to make the UK a less attractive target for cyber-criminals, according to the National Hi-Tech Crime Unit.
Read more on IT risk management