Infineon and Samsung to offer high-capacity smartcard chips
Infineon Technologies and Samsung Electronics have each responded to demand for higher-capacity smartcard chips with two new...
Infineon Technologies and Samsung Electronics have each responded to demand for higher-capacity smartcard chips with two new semiconductor designs.

Download this free guide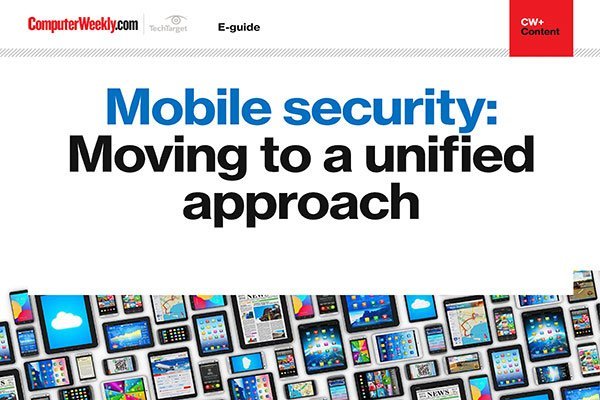 3 expert insights into how mobile security is evolving for business
Download this e-guide to read expert insights into how the current trends in mobile security strategy are showing a move from mobile device management, to enterprise mobile management and unified endpoint management - indicating an evolution towards a unified approach to mobile security.
By submitting your personal information, you agree that TechTarget and its partners may contact you regarding relevant content, products and special offers.
You also agree that your personal information may be transferred and processed in the United States, and that you have read and agree to the Terms of Use and the Privacy Policy.
Infineon has developed a "chip-sandwich" technique where two integrated circuits are placed on top of each other with their function sides face-to-face.
The design offers more than 100 times the memory capacity of today's chip cards while just doubling the chip area, the company said.
Without extra wirebonding, the two semiconductors - one, for instance, a security microcontroller and the other memory chip - are mechanically and electrically interconnected via hundreds of tiny contact pads on the chips' surfaces, according to Infineon. In addition to greater storage capacity without increasing the die area, the design offers greater flexibility and shorter development times.
The first of these new superimposed chips, to go into mass production in the second half of 2005, will provide 1Mbyte of memory or eight times more storage capacity than in current smartcard chips, according to Infineon.
They will be used initially in SIM (Subscriber Identity Module) cards in mobile phones, a smartcard product segment in which demand for additional memory capacity is greatest. Infineon currently supplies one in every three SIM-card chips.
By the second half of 2006, the German semiconductor manufacturer plans to deliver face-to-face chips with up to 20Mbytes of memory on just twice the area on which a maximum of 1Mbyte fits today.
Samsung has also announced that it doubled the data storage capacity of its recently developed 256Kbyte EEPROM (Electrically Erasable and Programmable ROM) embedded smartcard chip to 512Kbytes.
The 512Kbyte smartcard chip, the industry's first to use 0.13 micron process technology, enables higher memory density and smaller chip size, according to Samsung.
The chip supports the enhanced user identification features of USIM (Universal SIM) and UIM (User Identity Module) cards used in 3G handsets, the company said.
Samsung plans mass production of the 512Kbyte EEPROM-embedded smart card chip in the second quarter of 2005.
John Blau writes for IDG News Service
Read more on Mobile hardware