Book search added to Google engine
Google has launched a service for book publishers that will make book contents searchable through the web.
Google has launched a service for book publishers that will make book contents searchable through the web.
Google Print is open to publishers of all sizes. Google will scan and index their books at no charge to make the content searchable through the company's search engine.

Download this free guide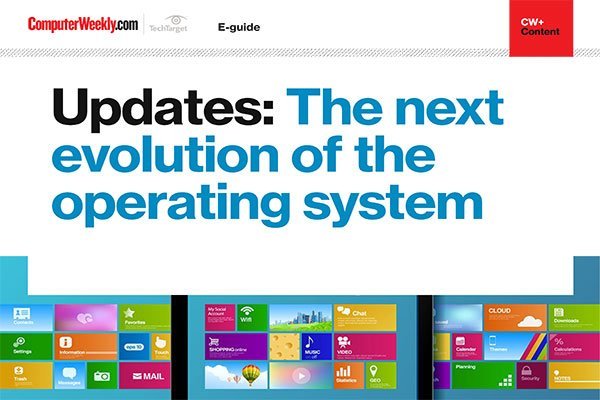 Unpacking the future of operating systems
In this e-guide, we take a look at how updates are the next evolution for operating systems. From security and iris recognition to 3D modelling and easier recognition with OneDrive, updates are key to keeping your device fresh and, most importantly, safe.
In the next few days Google searches will begin returning Google Print results. Clicking on a Google Print result will take the user to a page with more information about the book and allow browsing of some book pages.
The Google Print page will also have a link that takes users interested in buying the book to third-party online bookstores.
Publishers also stand to generate revenue through contextually relevant advertisements that accompany their Google Print results. Google will pay book publishers whenever a user clicks on these ads, which are sold by Google.
Google also provides an account-management online service for publishers participating in Google Print where they can view their ad earnings.
For now, the program is limited to books in English, but support for other languages will be added in the coming months.
Because the web traditionally has been such a strong sales channel for books, this program is likely to succeed, an analyst said.
"This is certainly a good area for Google to focus on. By increasing its search volume for books and literature, Google becomes more useful to consumers and attracts ads from online booksellers," said Niki Scevak, a Jupiter Research analyst.
Google Print also puts Google on a more equal footing with online retail colossus Amazon.com, which has a feature on its website that lets users search books and view pages from them, Scevak said. Of course, this functionality leads the two suppliers toward different revenue streams: online advertising for Google and actual book sales for Amazon, he said.
Juan Carlos Perez writes for IDG News Service