HP fury over Sun blog bashing
Sun's high-profile president and chief operating officer Jonathan Schwartz has struck a raw nerve with his inflammatory weblog...
Sun's high-profile president and chief operating officer Jonathan Schwartz has struck a raw nerve with his inflammatory weblog entries, with Hewlett-Packard formally demanding he stop using the blog to criticise HP's strategic direction.

Download this free guide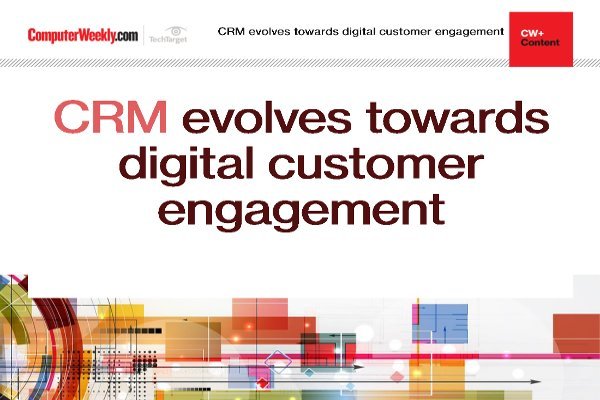 Enhancing digital customer engagement with CRM
Learn about customer relationship management has evolved towards engaging with customers through every channel, with digital at the forefront.
By submitting your personal information, you agree that TechTarget and its partners may contact you regarding relevant content, products and special offers.
You also agree that your personal information may be transferred and processed in the United States, and that you have read and agree to the Terms of Use and the Privacy Policy.
Schwartz has not been shy with his statements about HP's strategies, particularly for its HP-UX Unix operating system. In one blog entry, he referred to HP-UX as a "dying" OS.
"To me, HP's problems spawn from the death of its operating system, HP/UX," he wrote. "Like IBM, it's elected to ask its customers and ISVs to move to Red Hat Linux or Microsoft Windows on x86 systems. And if you're an ISV, how does that differentiate HP? It's a box vendor. If you're a customer, where does that leave you with your HP/UX investments? Facing untimely change - with a vendor no longer in charge of its OS."
HP vehemently denies the criticisms and views them as verging on defamation.
Schwartz is also of the opinion that "our commitment to Solaris highlights the demise of HP/UX".
"HP/UX won't even run on HP's own industry-standard servers," he wrote. "As an ISV told me last week, 'I come to Sun, you tell me to write to Java, then write to Solaris. Clear as a bell.' If you're an HP customer or ISV, have some fun: ask your HP rep the same question: what should I write to?"
The row came as HP announced it had gained more than 200 Sun server customers over the past 18 months.
"In financial services alone, HP has won more than 40 significant deals from Sun," said the company. "The 200 HP customer wins include Bank of Bolivariano of Ecuador, Belkin, Dynamic Net, Forbes.com and the University of Hong Kong."
Belkin chief executive officer Chet Pipkin said, "When we replaced Sun Solaris with HP to run our business-critical systems, we were able to significantly reduce our total cost of ownership and deliver an average performance increase of 250%."
Schwartz has also taken aim at HP's decision to move to Intel as its standard architecture.
"HP tells its customers to 'change' (we're still not sure 'to' what, I'm more comfortable with the 'from' part)," he wrote. "No matter what the ads say, what customers don't want is unnecessary change."
Rodney Gedda writes for Computerworld Today
Read more on Business applications