Microsoft is ready to remove media player for EU
Microsoft will be ready to comply with the European Commission's demands for changes to its Windows operating systems if a...
Microsoft will be ready to comply with the European Commission's demands for changes to its Windows operating systems if a European court rejects its request for the measures to be suspended.

Download this free guide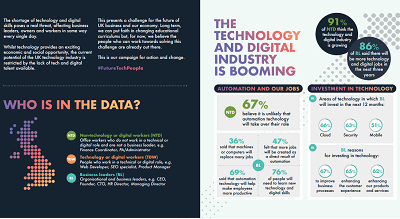 Infographic: How to future-proof UK technology
There is no doubt that the technology industry is booming right now, bringing with it exciting social and economic opportunities. However, there is a real fear that the UK industry may be stunted due to the lack of talent available. This e-guide helps to break down the future fears and expectations of dozens of business leaders and tech workers.
The European Commission ruled in March that Microsoft should offer a version of Windows without Windows Media Player (WMP) software, grant access to documentation for network server software, and pay a fine of €497m (£338m) because the company had abused its market dominance.
Microsoft has challenged the Commission's decision in the EU's Court of First Instance, and has asked for the Commission's demands to be suspended pending the outcome of the appeal, which is expected to take between two and five years.
The company had "spent millions" so that it could meet the court's judgment, said Microsoft's general counsel Brad Smith, suggesting that development work has already been done to offer a version of Windows in Europe without the WMP software.
One legal expert who has followed the case said unbundling WMP would be a victory for consumers and competitors. It would force Microsoft to compete based on the merits of its software, said Thomas Vinje, a partner with the Brussels law firm Clifford Chance.
"For RealNetworks, Apple and other companies ... it would mean that they might have a chance of surviving in this market. Thus, for consumers, such a decision would mean that they might continue in the future to have a choice of media players," said Vinje, who represents Microsoft rivals.
Europe would be the only place where "Windows-lite" - ie Windows without WMP - would be sold, Microsoft said. The rest of the world would continue to use the full version of Windows, and it encouraged content developers to continue to encode music and other digital products in its Windows media format.
Smith also dismissed the Commission's argument for forcing Microsoft to share documentation on its network server software. "The Commission says Linux would disappear" if Microsoft did not grant access to its documentation, Smith claimed. "But Linux is alive and well".
He warned that if the court upheld the Commission's decision it would "slow innovation" in Europe, raise prices for consumers and privilege some special interests.
Simon Taylor writes for IDG News Service
With additional reporting by Laura Rohde in London
Read more on IT legislation and regulation